Centaur Optionally Piloted Aircraft (OPA)
The Centaur is a multi-mission OPA/RPA optimized for multi-domain ISR and designed to support fully piloted, remotely piloted or hybrid flight operations. Based on a highly fuel-efficient twin engine aircraft design, the Centaur can fly for more than 16 hours at altitudes of up to 25,000 feet, and features high levels of safety and redundancy for operations in both controlled and uncontrolled airspace.
The aircraft can be equipped with a wide variety of payloads, including EO/IR cameras, SAR (synthetic aperture radar) and multispectral sensors. It can be used for a wide variety of use cases, including defense, law enforcement, environmental research, R&D, and flight testing of new sensor technologies or uncrewed operations.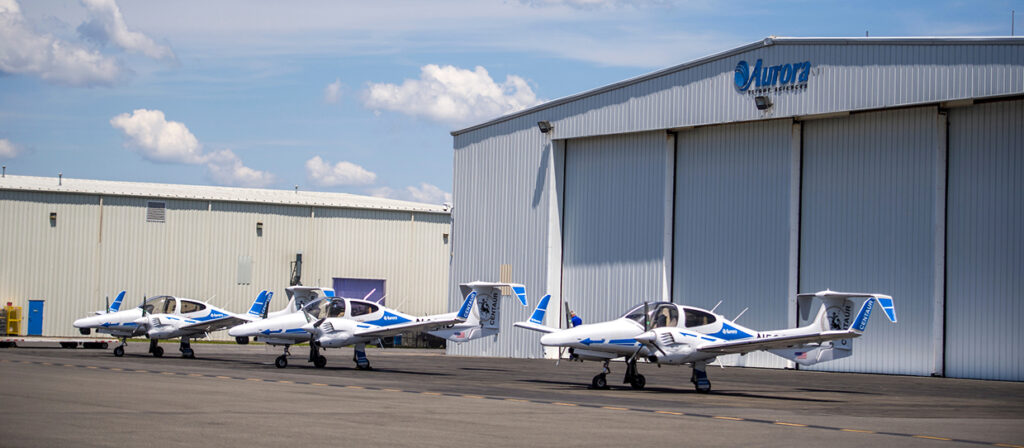 Centaur's FAA Airworthiness Certificate allows it access to the National Airspace System (NAS) for R&D and testing operations.
Specifications:
Mission Endurance
16 hrs (up to 20 with minimal payload)
Range
Up to 2000 nm
Speed
85 knots loitering
135 – 160 knots cruise
Max Altitude
25,000 ft
Baseline Payload
Multi-mode radar with up to 175 nm large target detection range
Stabilized HD EO/IR gimbal with laser rangefinder
Dual AIS receiver
Payload Power
5.6 kW max
Communications
Dual LOS IP datalinks
UHF/VHF radios
IFF ADS-B transponder