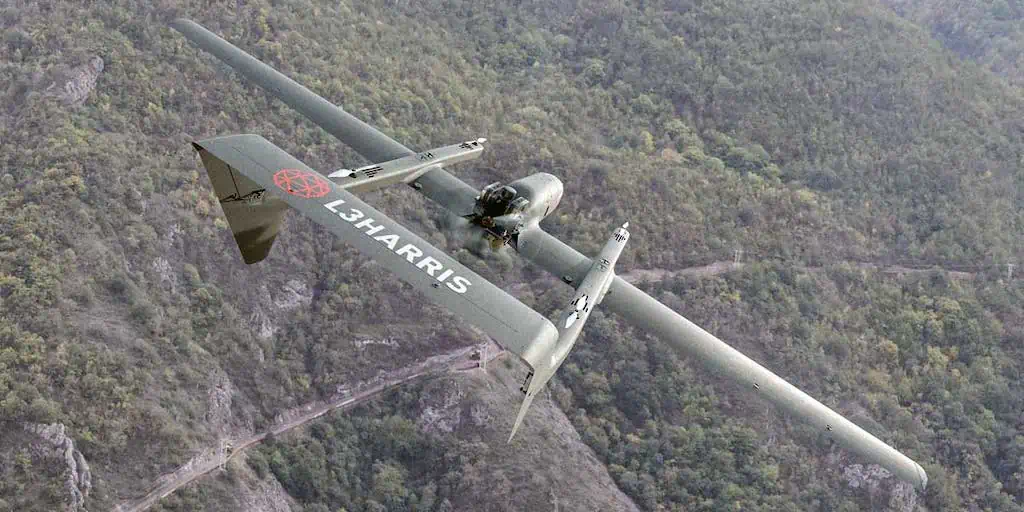 The U.S. Navy has entered into an Other Transaction Authority with L3Harris to develop a new UAS engine based on the FVR-90 airframe.
Teams from the Navy, L3Harris' Agile Development Group, and Cobra AERO will collaborate to develop a heavy fuel variant of the FVR-90 UAS using the A99 HFE (heavy fuel engine system) that is more capable and agile than those the service currently uses.
When deployed at sea, today's unmanned aircraft systems (UAS) have a tall order to fill; they must be capable of operating in harsh maritime environments, capable of hosting a wide variety of payloads and sensors, and deployable from maritime platforms without the need for launch or recovery equipment—all while delivering exceptional endurance and range.
Designed for long endurance, 12-18 hours with a robust payload capacity, the FVR-90's innovative modular design includes interchangeable nose payloads, boom mounts for detachable payloads and integrated radio bays for maximum flexibility in dynamic environments.
The airframe is efficient and effective. It only takes a two-person operation team roughly one hour to get it up and running.
The prototype project is a step in the Navy's longer-term strategy to develop Vertical Take Off and Landing (VTOL) systems that offer greater tactical mobility and do not require launch and recovery equipment.
The FVR-90 uses the L3Harris VideoScout®­ as its control station, a multiband digital data and video communication system, which is already integrated and operational throughout the fleet on numerous U.S. Navy and U.S. Marine Corps Afloat assets, allowing it to integrate onto various vessels.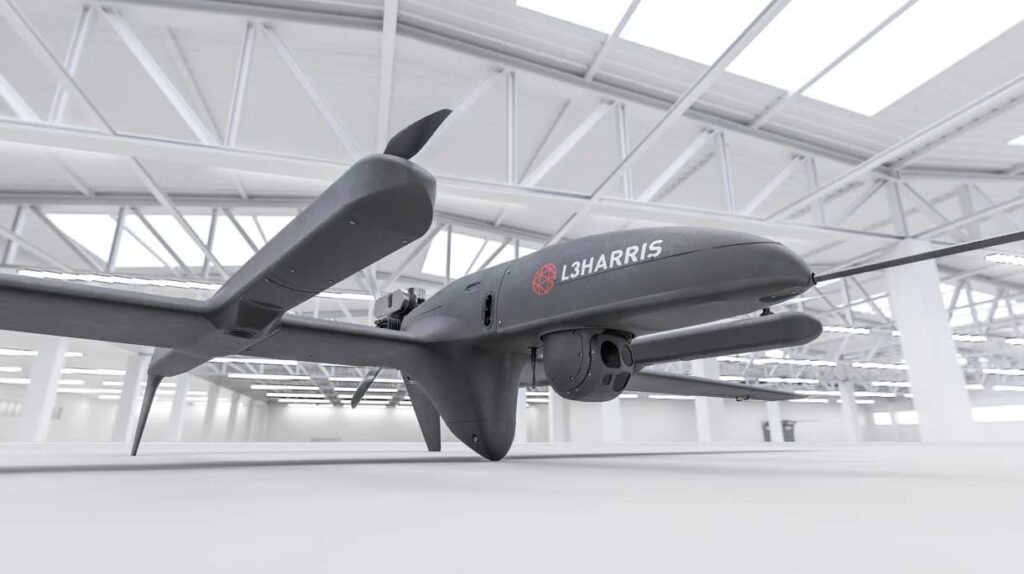 In addition, L3Harris will be able to demonstrate other company technologies including the CMDL tactical radio and WESCAM MX™-8 EO/IR payload.
"Unmanned systems play an increasingly important role in military tactical and strategic operations, and this project is a big step forward in positioning ourselves for successful mission support against evolving Navy and Marine Corps UAS threats and mission requirements," said Ed Zoiss President Space and Airborne Systems, L3Harris. 
"Our system provides a plethora of different capabilities that can be applied to a wide range of operations; from humanitarian assistance, to search and rescue, to surveillance and reconnaissance. The ultimate goal is to provide our warfighters with cutting-edge technologies that enhance their capabilities and keep them safe," he continued. 
"When it comes to launching a UAS at sea, every second counts," Zoiss said. "Conditions are changing quickly and the faster you can deploy, the faster you can begin gathering critical intelligence and increase the chances of mission success. The FVR-90 is tailor-made for the challenges of a maritime environment, and we're looking forward to bringing its capabilities to bear on developing a next-generation UAS prototype for the Navy."
Find manufacturers and suppliers of Engines & Propulsion Systems >>