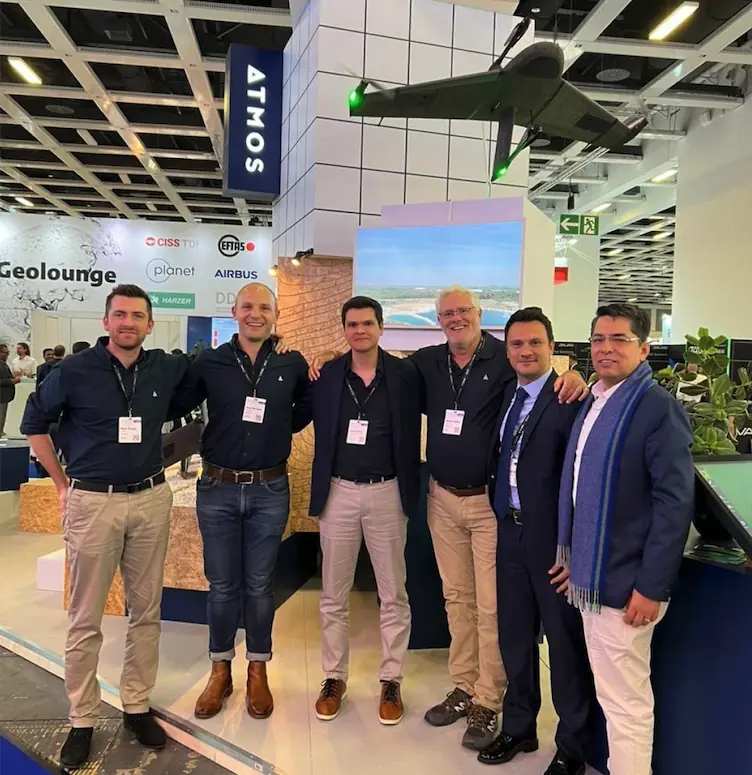 Atmos, the fast-growing Dutch drone manufacturer that develops high-end VTOL fixed-wing drones for mapping and surveying applications, has further fortified its reseller network in Latin America, by signing a distribution agreement with TopoEquipos in Peru.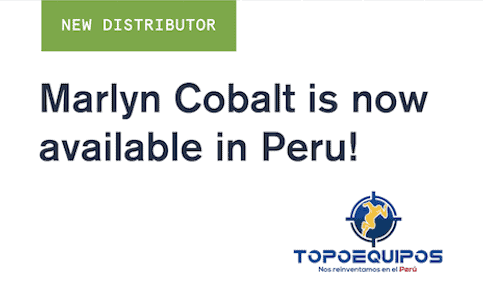 The two teams solidified the agreement at Intergeo in the vibrant atmosphere of the biggest geospatial event of the year. Under this agreement, TopoEquipos assumes the role of exclusive distributor for Marlyn Cobalt drones in Peru, offering comprehensive support and maintenance services to UAV operators throughout the region.
Since 1992 TOPOEQUIPOS PERU is a leading company in the sale and marketing of engineering equipment, topography, and new technologies such as drones, bathymetry equipment, laser scanners and lidar systems, among others. The company's CEO, Gerson Pinto, has a solid vision about the importance of advanced geospatial technology and that is why he consolidates his drone division by linking the VTOL line to the existing line of professional and consumer drones and inspection drones for confined spaces.
"Our goal is to become the No. 1 supplier in drones and complete solutions for photogrammetry and engineering by innovation and high-quality standards" said Gerson Pinto, CEO of TopoEquipos. "The addition of Marlyn Cobalt drones to our offering will certainly provide great efficiency gains to our customers across many industries" he concluded.
"We are thrilled to partner with such an experienced and knowledgeable supplier. Our commitment to delivering exceptional service and support to our users locally is a cornerstone of our mission." added James McLachlan, Business Developer at Atmos.