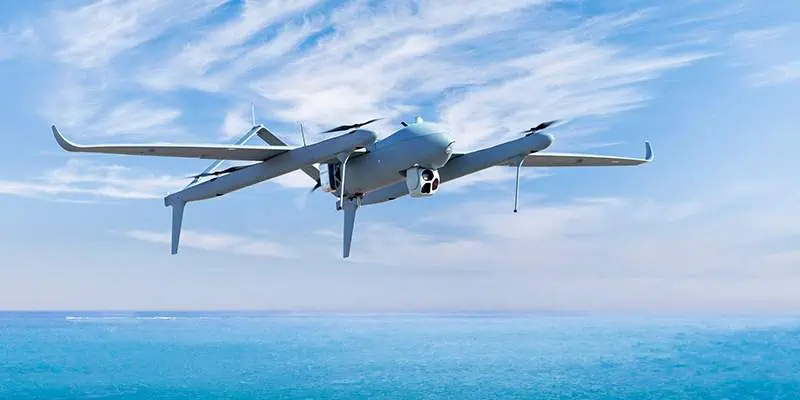 Textron Systems' Aerosonde® Hybrid Quad (HQ) UAS completed a series of successful demonstrations as part of the UNITAS naval exercises. 
The demonstrations consisted of five flights for 24 hours of total flight time from the USNS Burlington.
The Aerosonde UAS provided mission overwatch by relaying video to command and employed a satellite system to relay the video intelligence, surveillance and reconnaissance (ISR) data to seven different locations simultaneously.
The ability to collect and transmit high-quality imagery and data to naval command centers, in near real-time, significantly enhances decision-making processes, enabling naval commanders to deploy their assets strategically.
Multiple sensor options, such as electro-optical (EO), infrared (IR), synthetic aperture radar (SAR), and signals intelligence (SIGINT), enable the UAS to efficiently detect and track surface vessels, submarines, and other potential threats.
Every year, the United States Navy conducts a series of crucial international naval exercises known as UNITAS. These exercises promote cooperation and enhance maritime security by bringing together naval forces from various nations.
The overarching goal of the UNITAS exercise is to train participating nations, promote interoperability, enhance readiness, and strengthen relationships between the participating navies.
During the 2023 event, which occurred earlier this year, 20 countries came together to demonstrate their naval prowess and share their strategic insights.
The Aerosonde HQ UAS also successfully completed a ship to shore logistics movement demonstration as part of the opening ceremonies, delivering Columbian and U.S. flags.
Aerosonde HQ UAS played a vital role in the success of the UNITAS exercise. With a track record of innovation and cutting-edge solutions, Textron Systems consistently strives to provide advanced technologies to military forces worldwide.
Designed to operate in various environments, this adaptable and mission-ready aircraft served as an invaluable asset for the participating navies during the UNITAS exercise.
As technology continues to shape the future of naval operations, Textron Systems remains resolute in providing innovative solutions that contribute to maritime security.