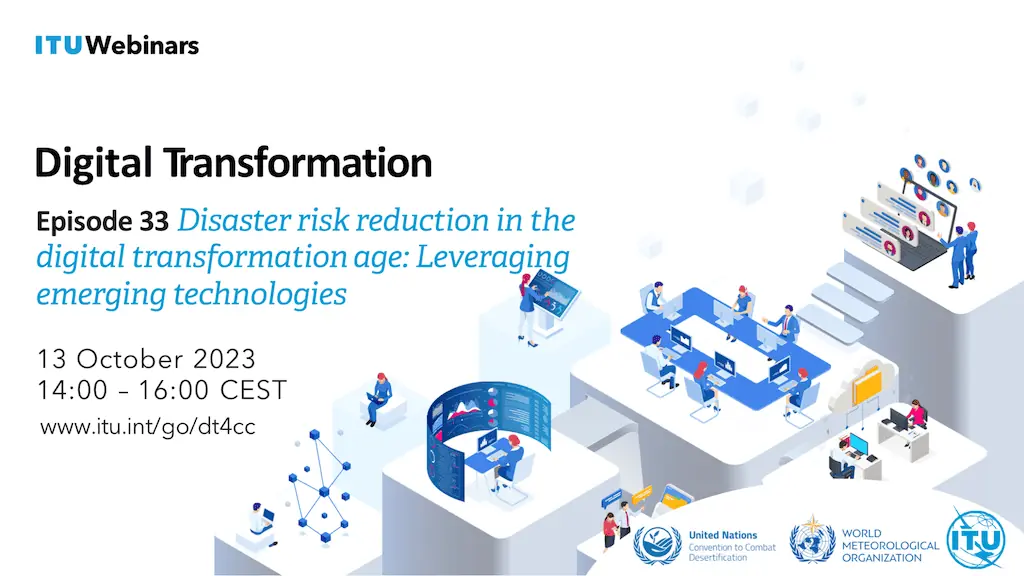 Draganfly Inc.'s president and CEO Cameron Chell will be presenting at an upcoming Webinar on "Disaster Risk Reduction in the Digital Transformation Age: Leveraging Emerging Technologies".
This is scheduled for October 13th, 2023, coinciding with the International Day for Disaster Risk Reduction.
This event is jointly organized by the World Meteorological Organization (WMO), the International Telecommunication Union (ITU), and the United Nations Convention to Combat Desertification (UNCCD) as part of ITU's webinar series on digital transformation.
It focuses on the transformative ability of cutting-edge technologies such as Artificial Intelligence (AI), the Internet of Things (IoT), Unmanned Aerial Vehicles (UAVs), digital twin, and the metaverse and their use in disaster management.
The event will explore how these technological innovations can be used to mitigate and respond to natural hazards and disasters effectively.
Cameron Chell, CEO of Draganfly, will share expertise and insights on how Draganfly's drone technology has played a role in improving disaster management efforts, particularly in response to floods and wildfires.
Draganfly's UAV platforms have bolstered disaster risk reduction by swiftly conducting aerial assessments, aiding in survivor search and rescue operations, mapping, and surveying tasks, and offering wildfire services, especially during hot and dry seasons.
Mr. Chell will join a distinguished group of speakers from diverse sectors, including representatives from the private sector (Microsoft), academia (University of Giessen), government (City of Tampere) and research institutions (IWMI).
Each speaker will address a range of topics related to the intersection of technology and disaster risk reduction.
To register for the event click here, or visit Draganfly's website to find out more.
"I'm thrilled to have been asked to share some of our experiences on emerging technologies for disaster risk reduction," stated Cameron Chell, Draganfly President and CEO. "Draganfly brings experience Integrating drone technology into disaster management. I'm eager to present real-world use cases that underscore the substantial contributions and exciting future that Drones and Draganfly can help provide to the world."