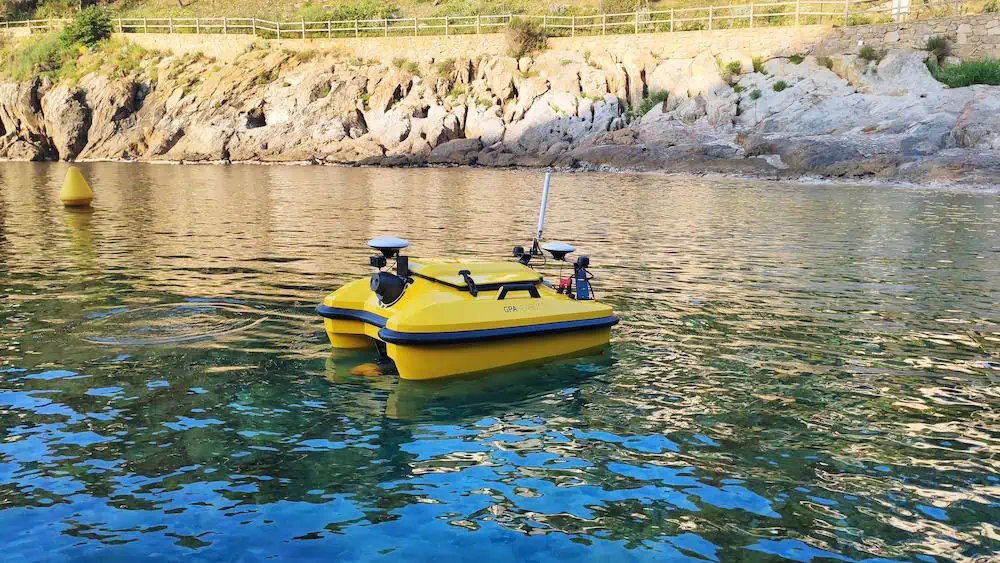 SEABOTS is a leading developer of marine robotics and USV (uncrewed surface vessel) platforms with a focus on automated marine data collection. UST is delighted to welcome SEABOTS on board as a supplier partner, and we will be highlighting their unique solutions and capabilities across our channels over the next 12 months.
We've just launched SEABOTS' UST supplier profile, which has been written and built by our team in collaboration with the company. The Silver profile showcases their cutting-edge marine robotics technologies, which empower real-time monitoring, inspections, and environmental insight gathering while reducing operational costs and increasing operator safety.
Read on to find out more: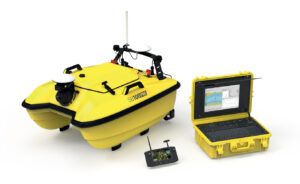 The SB100 Pro is a multipurpose small USV platform designed to carry out a variety of marine data collection tasks, including hydrography, bathymetry, water quality inspection, and more. The compact vessel is easy to deploy and recover, and can be transported in a car or small van.
Requiring just a single operator, the platform can carry out missions autonomously or via remote control, and is ideal for accessing confined or high-risk areas. The SB100 Pro can be equipped with a wide range of payloads, including single- and multi-beam echosounders, side-scan sonars, LIDAR scanners and ADCPs.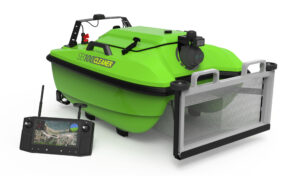 The SB100 Pro survey USV includes a rugged ground station for payload operation based around a Microsoft Surface Pro tablet, as well as a lightweight handheld controller for vessel piloting.
The SB100 Cleaner is a highly effective remotely piloted or autonomous boat for water surface cleaning in lakes, harbours, marinas, reservoirs and industrial facilities. Equipped with a high-capacity cleaning system, the uncrewed surface vessel is capable of removing floating solid waste as well as hydrocarbon spills.
This lightweight, small USV requires just a single operator and can be easily transported in a car or compact van. The system includes a handheld touchscreen controller for piloting the vessel as well as receiving a low-latency HD video stream from the onboard FPV camera.
To find out more about SEABOTS and their marine robotics and USV platforms, please visit their profile page: https://www.unmannedsystemstechnology.com/company/seabots/