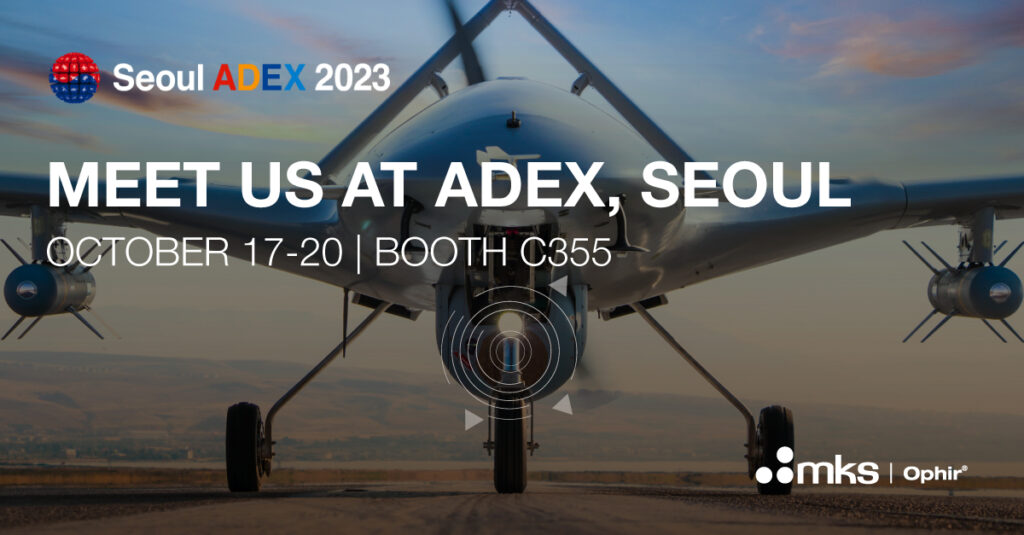 Ophir Optronics Solutions, an MKS Company, will be at ADEX Seoul, October 17th-20th, 2023 to showcase the company's latest innovative IR optic solutions.
Alongside custom OEM optical components, Ophir will also be highlighting 1-FOV IR lenses and complex award-winning continuous zoom lenses, for airborne, security and surveillance observation systems, and C-UAS applications.
Ophir is a trusted partner and optics supplier for the most forward-thinking defense and security companies worldwide, and operates a US ITAR-certified European site located in Bucharest, Romania, a NATO member country.
Live Demo: Experience High-Performance Imaging Capabilities
Join Ophir for an exciting live infrared thermal imaging demo over a 4-meter-high screen, highlighting the exceptional performance of the Ophir continuous zoom lens.
Products featured: