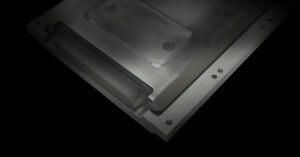 Mercury Systems has confirmed that it has launched its JDAR Type-1 encryptor module, which is designed to protect U.S. government classified and sensitive data in use on tactical military platforms such as UAVs (unmanned aerial vehicles) and unmanned systems.
Mercury's JDAR data-at-rest encryptor received NSA Type-1 encryption certification in 2022, and it has since been integrated into several of the company's data storage and transfer solutions that have been deployed across multiple U.S. airborne platforms. Now, JDAR will be made available for standalone purchase to the U.S. military organizations and contractors as well as the Five Eyes Alliance.
Operating in tactical environments increases the vulnerability of sensitive data, and adversaries can potentially gain access to data that is lost or compromised. JDAR's NSA type-1 encryption prevents unauthorized personnel from gaining access to inactive classified mission data. Suitable for many types of unmanned airborne platforms and ground vehicles, the module protects classified information ranging from confidential to secret, making it easier for operators to physically move mission data during operations without risk of compromise.
Features and specifications of the JDAR Type-1 encryptor module include:
NSA Certified Type-1 encryptor
Small form-factor for easy integration: 5.04 x 3.94 x 0.63 inches, weight less than 1 pound
Lower power consumption: less than 7-watt power consumption
Operating temperature at -40°C to +85°C
Cold start <12 seconds for faster boot up
Four lanes to connect SATA hard drives
Common open standard interfaces and VNX/3U VPX connectors that allow system integrators to integrate encryption capabilities into existing rackmount or embedded systems
Roya Montakhab, Mercury's Senior Vice President for Mission Systems, commented: "Mercury's JDAR Type-1 encryptor module introduces a new solution to the Department of Defense that is smaller, lighter, easier to integrate, and capable of operating in more extreme environments. The protection of critical data is of the utmost importance to organizations that support U.S. and allied national security, and our encryption module is the most secure, capable solution for armed forces operating in tactical environments."
Find suppliers & manufacturers of C4I systems for UAVs and unmanned platforms here