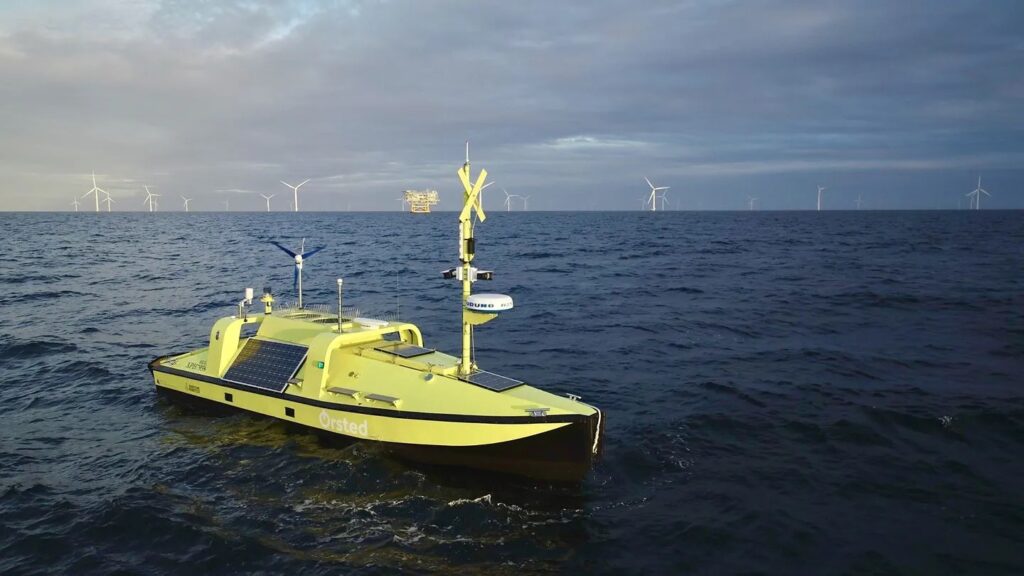 Maritime Robotics has signed a contract with Ørsted, making them the supplier and integrator of the built-in Autonomous Navigation System (ANS) for Ørsted's first fleet of uncrewed surface vessels (USV).
A new class of USVs
In late June this year, Ørsted announced the first USV in the industry for offshore MetOcean measurements. The USV has already been deployed and tested in the area where one of the first Norwegian offshore wind projects will be built. The vessel has proven its ability to deliver valuable insights on wind and seabed conditions which means Ørsted can deliver the best possible offshore wind projects in collaboration with its Norwegian partners.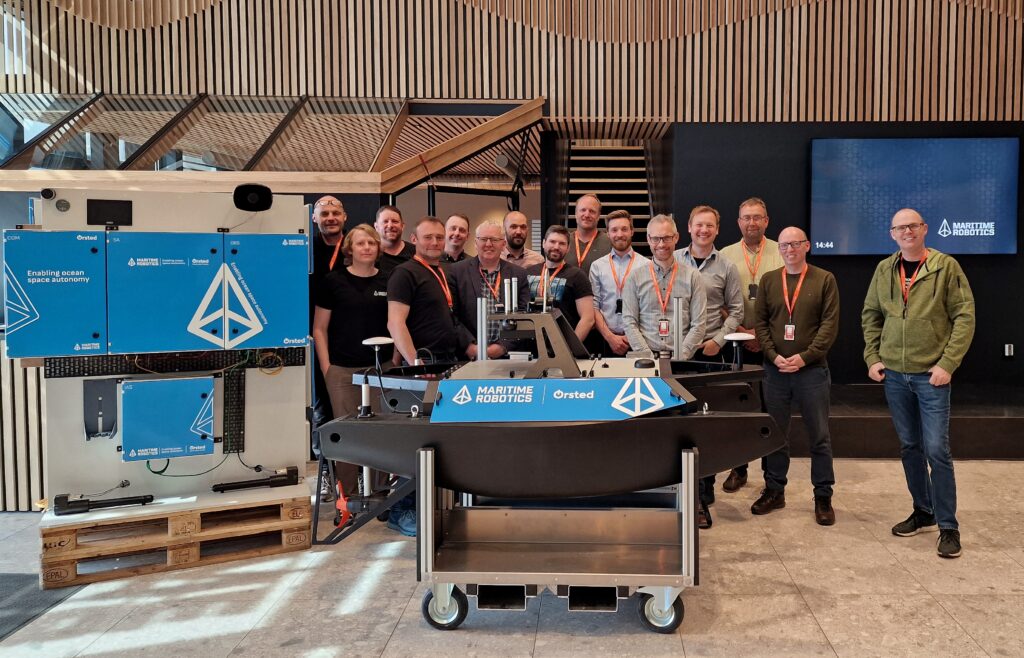 The success of the first USV has resulted in the serial development of a new class of USVs that will include incorporated learnings from the prototype. As a continuation of the successful collaboration on the first USV, will the new class of USVs be built by Tuco Marine Group and the Autonomous Navigation System delivered by Maritime Robotics.
Broadened operational capabilities
The USVs, like the first USV prototype, are designed for continuous operation in the harshest offshore conditions for a year at a time. However, the new class will have broadened operational capabilities that include deep-water operations for future floating wind farms. The built-in autonomous navigation system enables the MetOcean USV to transit from shore at various levels of autonomy, offering several advantages over conventional solutions that rely on large specialized support vessels. Moving the control and navigation to an in-line-of-sight or beyond-line-of-sight remote control center removes the risk for offshore technicians whilst significantly reducing overall carbon emissions.
"This official recognition of our years of cooperation fills us with delight. This significant milestone highlights our shared commitment to innovation and excellence within the maritime industry. Through our collaborative efforts, we have harnessed cutting-edge technologies and leveraged our expertise to create a remarkable platform that will revolutionize offshore operations. Ørsted's utilization of USV technology represents a major leap forward, enabling more efficient and sustainable solutions in the renewable energy sector," said Eirik Hovstein, Maritime Robotics Chief of Business Development.
"Norway has a strong supplier base, ranging from heavy industry to high-tech, and Ørsted is working closely with a number of Norwegian suppliers to harvest the power of offshore wind, both in Norway and internationally. Maritime Robotics is a great example of how Norwegian companies can benefit from the build-out of offshore wind and deliver real innovation and value to the projects we're developing with our Norwegian partners in Hafslund and Fred. Olsen Seawind," added Sebastian Hald Buhl, Ørsted's country manager for Norway.
Find Autonomous Navigation companies and suppliers of positioning technology for autonomous vehicles > >