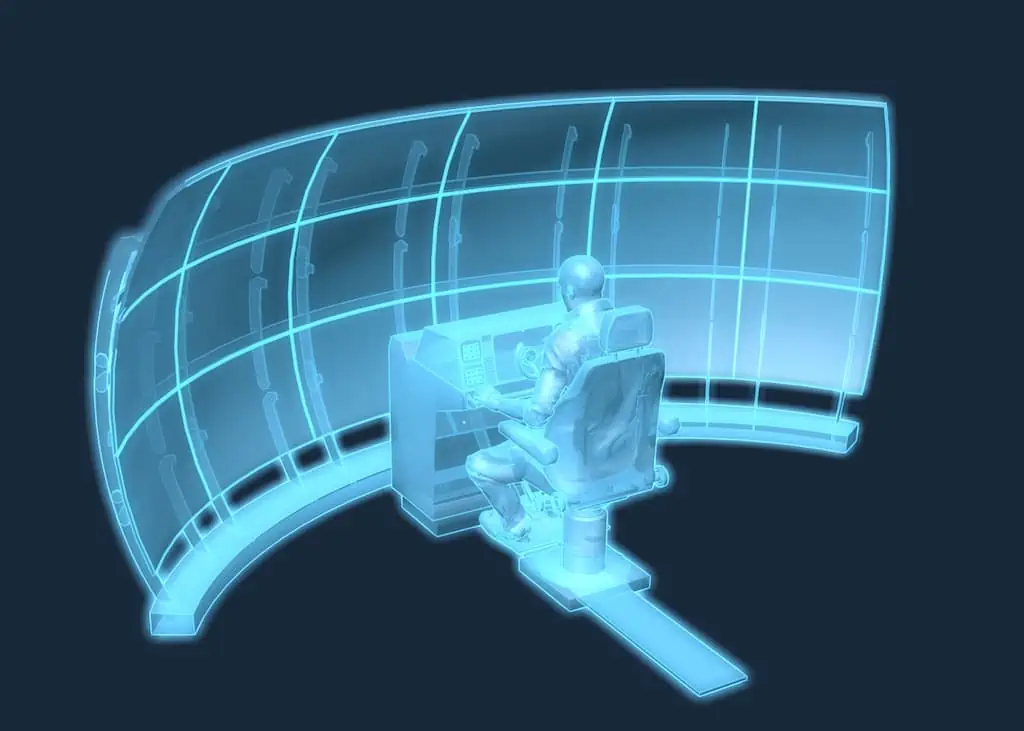 BMT has unveiled its Large Uncrewed Surface Vessel (LUSV) vision at DSEI, as part of the company's pursuit of next-generation platform-designs and autonomous systems.  
BMT demonstrated why LUSVs could be a necessary enabler for any future blue water navy, as it seeks to balance operational capability and cost-effective mass.
At over 80m long, to ensure it can operate within high sea states, the LUSV vision comprises six challenges and research areas:
Command and Control – controlled via shore operations center but commanded as part of a fully-networked, interoperable fleet.
Sensor Data Management – providing key, encrypted operational data at the speed of relevance.
Engineering Systems – considering sustainable propulsion systems and future alternative fuels.
Vessel and Mission Resilience – allowing the vessel to remain at station whatever is thrown its way, a key factor here is to understand and achieve a balance between resilience on mission and achieving a cost that allows these vessels to support increasing fleet mass.
Maintenance and Logistics – ensuring system reliability and availability with different approaches to implementing maintenance.
Modularity – providing a flexible solution with ample capacity for carrying various modular payloads.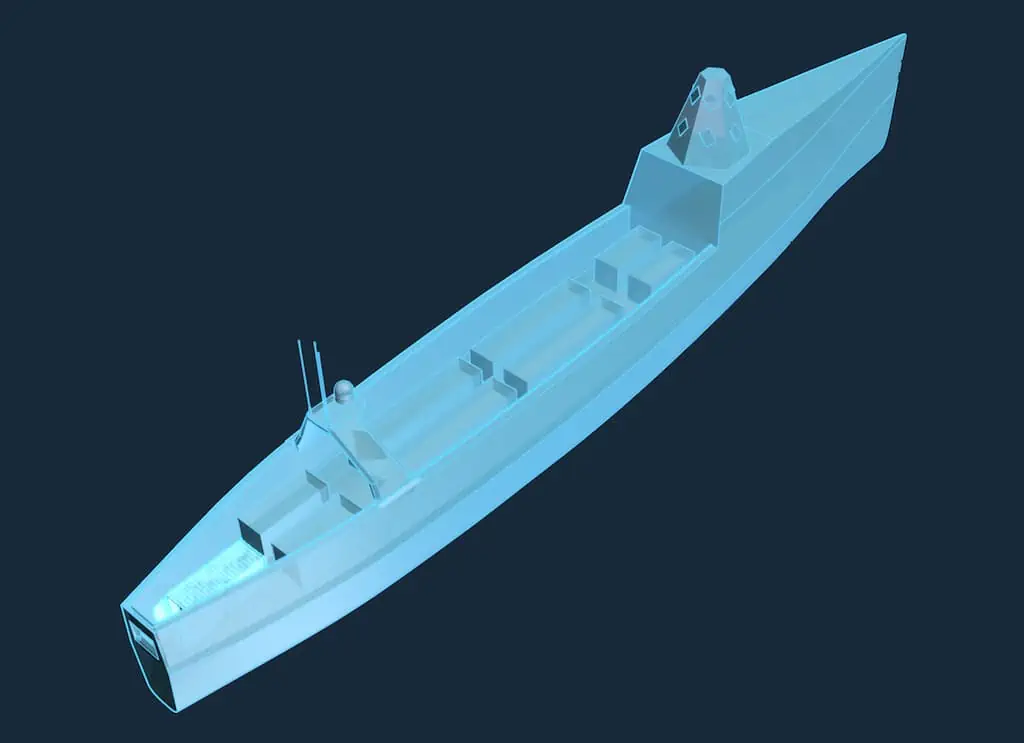 The LUSV vision is an evolution of BMT's Highly Autonomous Warship Technologies (HAWT) programme launched at DSEI two years ago where the company created a vision of a safe and secure lean crewed warship.
The aim of this programme was to reduce crew numbers to a minimum by embracing onboard automation and safety, whilst still maintaining the flexibility of the vessel with a minimal crew and evolving its use into the future battlespace.
Jake Rigby, Research and Development Lead for Defence and Security at BMT, commented, "Despite the effectiveness of HAWT, they are not the full solution on their own. A future fleet of lean crewed warships enabled with high levels of costly automation systems could lead to a loss of mass/hull numbers for a fixed fleet cost. It needs to be built into a mixed fleet solution as part of the pivot to protean capabilities.
The question for us then became – how can we effectively add mass to the fleet in a cost-effective manner? This led to the creation of the LUSV vision – a simplified supporting vessel that can utilize the full benefits of autonomy to help reduce costs. The LUSV vision strongly complements the HAWT operating concept and could operate alongside the lean crewed vessel providing cost effective, added mass to the fleet and utilising many of the same underlying technologies."
Monty Long, Global Business Development Director for Defence, Maritime and Security at BMT, said, "The naval landscape is evolving and so must our operating strategies. Whilst the concept of a LUSV is not new, many navies debating their future fleet composition have yet to formally consider the use of these types of high endurance vessels to enhance its surface fleet. Our purpose with this vision was to explore the potential of LUSVs adding mass to an existing or future fleet. When considered within a mixed fleet approach, the LUSV demonstrates compelling technical feasibility. However, as we chart this course towards the future of naval capabilities, it will be imperative that we further explore the economic viability to ensure a balanced and sustainable naval strategy."
Find companies and suppliers of Unmanned Surface Vehicles (USV) >>