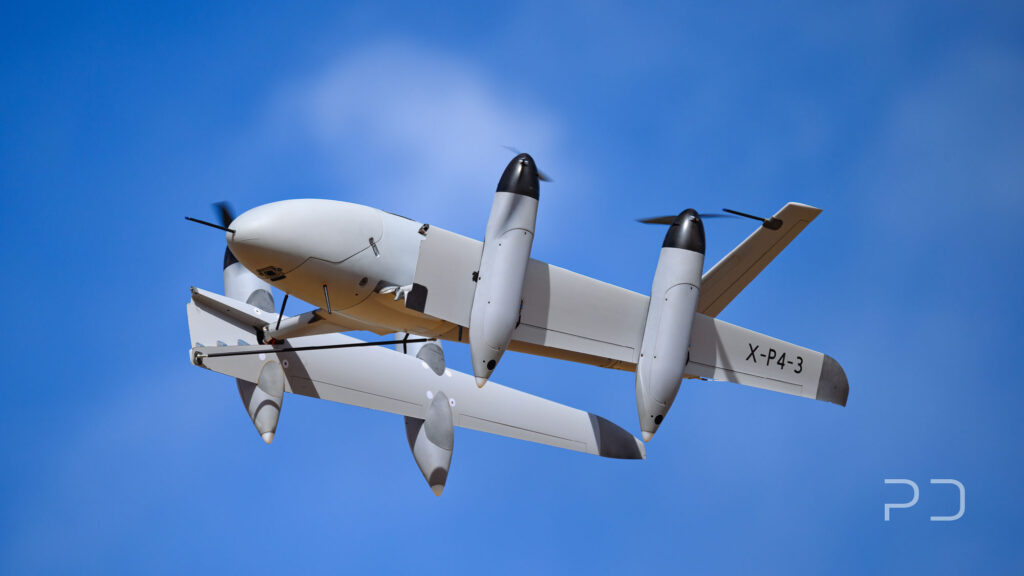 PteroDynamics is a leading innovator in the design of autonomous VTOL (vertical takeoff and landing) fixed-wing drone systems. UST is delighted to welcome PteroDynamics on board as a supplier partner, and we will be highlighting their unique solutions and capabilities across our channels over the next 12 months.
We've just launched PteroDynamics' UST supplier profile, which has been written and built by our team in collaboration with the company. The Gold profile showcases their highly efficient folding-wing UAS platform, based on the company's patented Transwing® technology.
Read on to find out more:
Transwing technology uses an innovative folding wing design that enables the aircraft to transition seamlessly from vertical takeoff to forward flight, combining the maneuverability advantages of a multirotor with the increased efficiency and range of a fixed-wing platform. This design also enables longer range and endurance, a smaller operating footprint, faster cruising, and outstanding VTOL stability and gust tolerance.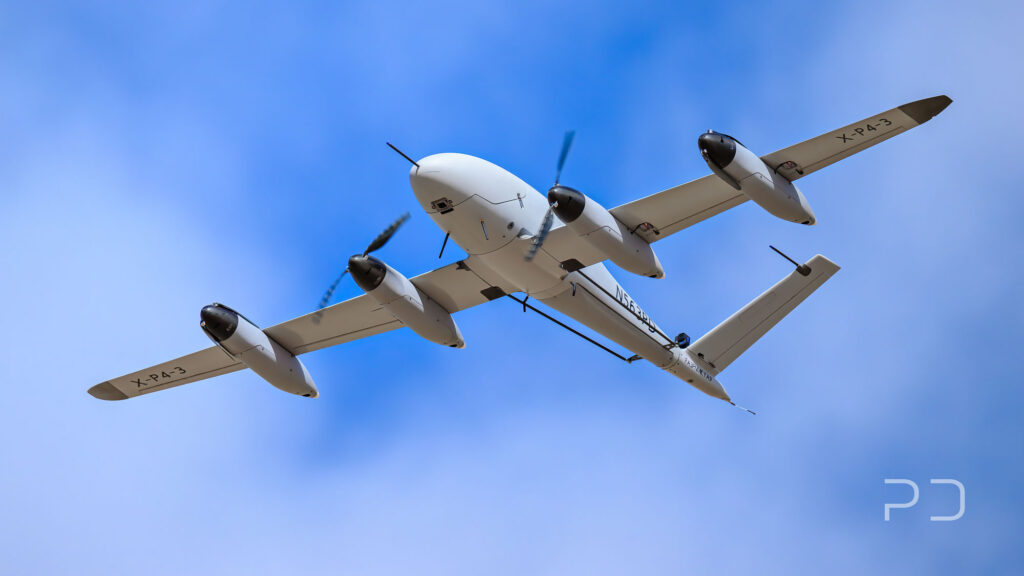 The Transwing platform automates time-sensitive delivery of high-value, mission-critical cargo to remote, hard to reach locations without runways that otherwise would require manned aircraft or alternative solutions at significant expense. Transwing aircraft are ideal solutions for military and civil maritime logistics, autonomous cargo delivery to remote locations with no runways, linear inspection and ISR, and public safety.
PteroDynamics has delivered its VTOL fixed-wing drone aircraft to the US Navy in support of the Blue Water UAS maritime logistics program and has also partnered with Leidos on DARPA's ANCILLARY project.
PteroDynamics has developed three different platforms based on the Transwing design: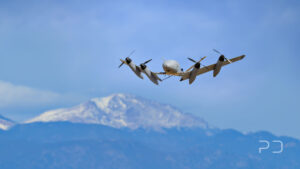 X-P4: 4-meter wingspan UAV with an electric powertrain, designed for critical logistics missions
X-P5: Multi-mission 7-meter wingspan folding-wing drone with hybrid electric/combustion engine powertrain (currently in design phase)
X-P6: Heavy-lift VTOL drone with 100 kg payload capacity and powered by turbogenerator (future design)
To find out more about PteroDynamics and their Transwing VTOL fixed-wing UAS, please visit their profile page: https://www.unmannedsystemstechnology.com/company/pterodynamics/