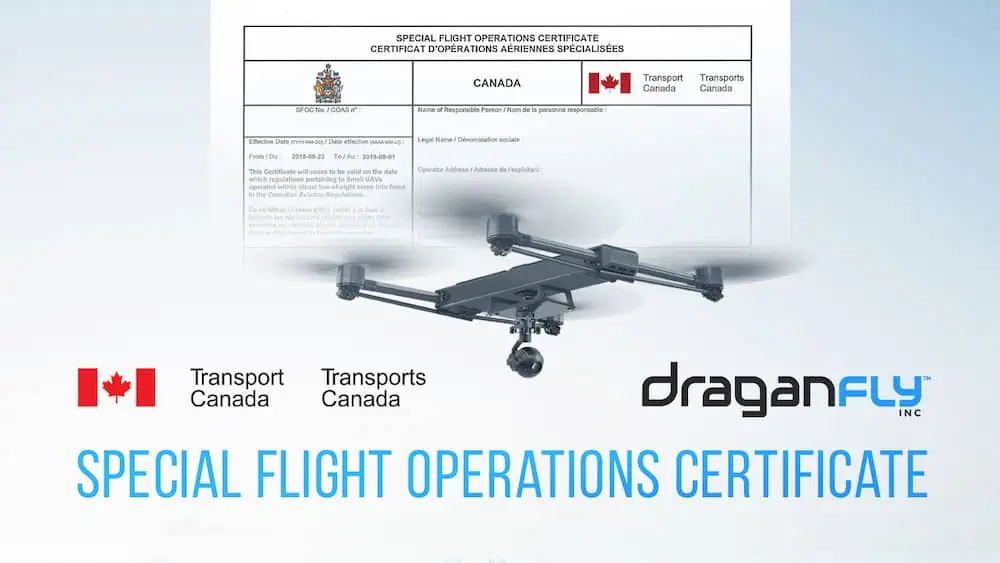 Draganfly Inc. has been granted the Transport Canada Special Flight Operations Certificate (SFOC) for Beyond Visual Line of Sight (BVLOS) and operations above 400 feet, as part of its ongoing commitment to support wildfire suppression.
The authorization grants the ability to cover extensive regions and rapidly deploy drones, crucial in providing essential data and facilitating early identification.
The real-time information provided by Draganfly's drones will help firefighters identify and manage hotspots while ensuring communities remain safe.
"As wildfires continue to pose a serious threat to communities and natural resources, Draganfly is committed to providing its advanced aerial solutions for effective wildfire suppression," said Cameron Chell, President, and CEO of Draganfly. "With this approval, we are in a position to provide comprehensive and reliable drone equipment and services to meet challenges created by wildfires and help safeguard lives and property."
Draganfly has over 24 years of experience manufacturing drones and providing services for public safety in North America. The company is a technology, services and manufacturing solutions provider that works with industry and public agencies to help protect life, mitigate risk, and reduce liability.