Heimdall AI is a leading developer of satellite telemetry and AI-powered image processing systems for UAVs (unmanned aerial vehicles). UST is delighted to work with Heimdall AI as a supplier partner, and we will be highlighting their unique solutions and capabilities across our channels.
Heimdall's UST supplier profile has been written and built by our team in collaboration with the company. The Gold profile highlights how their products are designed to enable the next generation of BVLOS (beyond visual line of sight) and automated drone missions in civilian and military applications such as mapping, inspection, SAR (search and rescue), and surveillance.
Read on to find out more: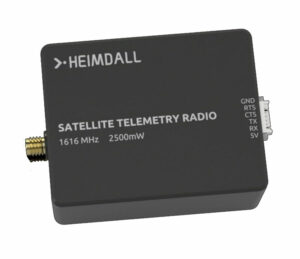 Micro Sat is a plug-and-play bi-directional satellite telemetry system for reliable command and control (C2) of BVLOS drones. Telemetry data from the drone autopilot is streamed directly to the ground control station (GCS) and can be displayed on QGroundControl or Mission Planner.
The datalink system is made up of a drone telemetry module and a ground module, and features dual-antenna architecture for enhanced path diversity. Micro Sat provides seamless compatibility with the MAVLink protocol and leading commercial autopilots such as Pixhawk.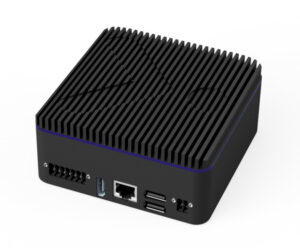 The AI Unit is a drone computer vision system that provides real-time artificial intelligence-powered object detection and tracking. Targets can be automatically geolocalized, and their speed and heading calculated.
The drone AI object detection unit also features a proprietary image compression system designed for efficient transmission of 4K pictures via SATCOM datalink.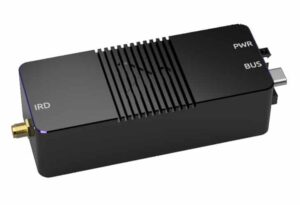 The Sender Unit is a compact and lightweight satellite telemetry module utilizing the Iridium SATCOM network. It provides bidirectional data rates of up to 2.4 Kb/s.
The drone telemetry module is compatible with the AI object detection unit, and is ideal for transmitting images and data post-compression.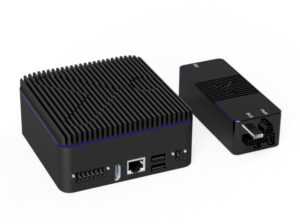 The BVLOS Mapping Combo is an all-in one object tracking, image processing and SATCOM UAV communication system for beyond visual line of sight mapping & ISR (intelligence, surveillance and reconnaissance) operations. It allows UAVs to undertake missions far beyond the range of traditional datalink systems
The package combines Heimdall's Sender and AI Units, providing the ability to detect and track objects, process and compress camera input, and transmit images at up to 2.4 Kb/s. The BVLOS Mapping Combo also includes our proprietary ground software for map generation and object detection display.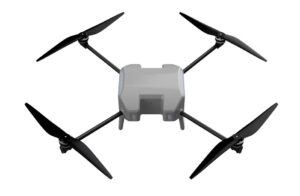 Heimdall has also developed a number of UAS platforms, including a long-range fixed-wing UAS specially designed for BVLOS mapping and surveying applications, as well as an experimental quadcopter-based drone platform for inspection and surveillance.
To find out more about Heimdall AI and their satellite telemetry and AI-powered image processing systems for BVLOS drones, please visit their profile page: https://www.unmannedsystemstechnology.com/company/heimdall-ai/