Newcastle Manufacturing is a leading developer of small rugged UAVs (unmanned aerial vehicles) for mission-critical military and law enforcement applications. UST is delighted to welcome Newcastle Manufacturing on board as a supplier partner, and we will be highlighting their unique solutions and capabilities across our channels over the next 12 months.
We've just launched Newcastle Manufacturing's UST supplier profile, which has been written and built by our team in collaboration with the company. The Gold profile showcases their innovative drone platforms, which are designed and assembled in the USA, with all structural components machined in-house.
Read on to find out more: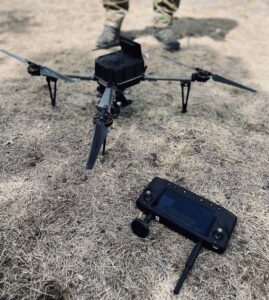 The Widow Drone is a highly versatile platform designed to serve a wide variety of tactical defense and first responder use cases. Its modular design allows it to be equipped with a range of off-the-shelf and custom payloads and sensors in a variety of attachment positions.
Rapid connection of equipment allows users to adapt quickly as the needs of the mission change, enabling quick response and maintaining control of the situation. The Widow can be configured for both ISR (intelligence, surveillance and reconnaissance) and package delivery, and can carry out both roles in the same mission. Newcastle Manufacturing can custom-integrate the drone with almost any payload or accessory within its lift capacity to suit your unique requirements, providing virtually unlimited possibilities.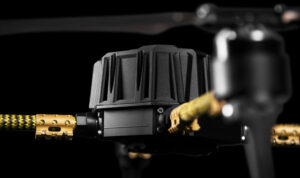 The Widow is a tough mission-capable drone engineered to withstand the rigors of the battlefield. Designed with IP64 ingress protection, it features field-replaceable arms and accessory mounts, allowing it to be easily kept serviceable under demanding in-theater conditions.
The armored drone has been tested and proven under the harshest real-world conditions. It can withstand the effects of 12-gauge shotgun fire at 20-25 yards, and can survive smaller gauges at closer ranges. It can even be run over by an ATV and keep on flying.
To find out more about Newcastle Manufacturing and their Widow Drone, please visit their profile page: https://www.unmannedsystemstechnology.com/company/newcastle-manufacturing/