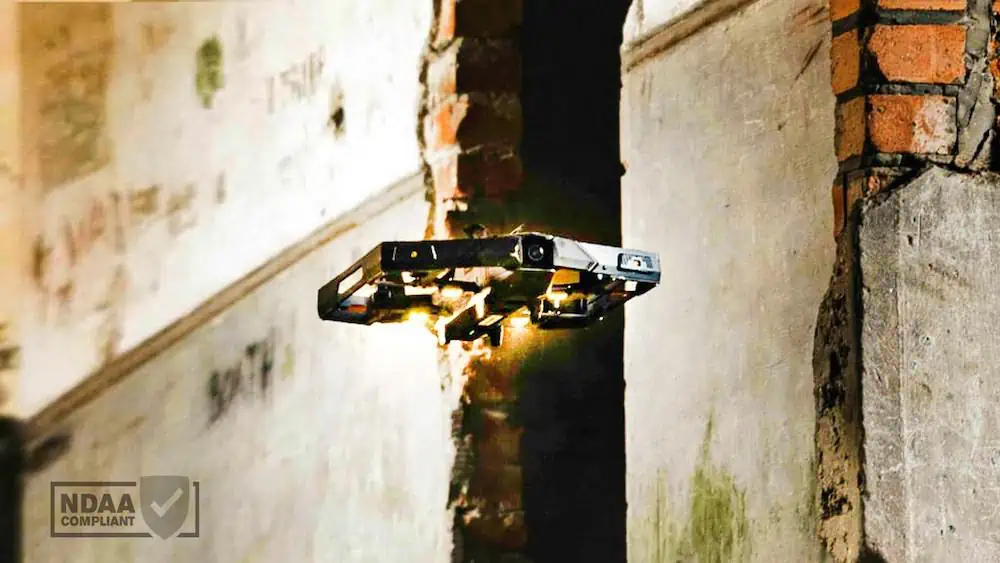 XTEND, developer of a human-guided autonomous operating system (XOS) designed to revolutionize the way humans interact with drones, has announced that its range of XTENDER, Wolverine and Griffon drones have achieved full National Defense Authorization Act (NDAA) compliance.
The company will be increasing US-based production in response to a growing demand for its solutions from the US Department of Defense and the wider US Government technology community.
"Our compliance with the National Defense Authorization Act (NDAA) further strengthens XTEND's ongoing collaboration with the US Department of Defense and supercharges our US expansion," said Robert Peters, XTEND Defense's General Manager. "In the last four years we have secured over 30 new contracts with the US Department of Defense, its allies and partners, which will see over 1000 of our revolutionary US-made drones produced over the next 24 months."
XTEND's drone systems allow operators to perform extremely accurate maneuvers and actions, in any environment with minimal training. Powered by the company's patented XOS operating system, XTEND's drones fuse the best of human intelligence and machine autonomy to enhance an operator's abilities and simultaneously reduce the need for physical confrontation, thus minimizing casualties and injuries.
Hundreds of XTEND's systems are already operationally deployed worldwide and the company is continuously developing its operating system and drones to deliver the future of human-machine teaming in defense, homeland security, industrial inspection, and public safety.
Ido Bar-On, XTEND's Vice President of Business Development and Sales, said: "We cherish our partnership with the US Government and remain fully committed to aligning our operations and with its well-justified standards for facing near-peer threats. We recently grew our team in Florida threefold, and we will continue to support our defense partners and customers with our highly experienced, Veteran team."
XTEND's drone systems are designed to be wearable, mobile, and lightweight, with a single, natural hand gesture-based controller. XTEND's range of fully NDAA compliant, human-guided autonomous drones includes:
XTENDER – a new micro tactical indoor ISR system that enables operators to perform accurate, remote, multi-mission tasks in complex environments. XTENDER can enter a remote target site, perform reconnaissance and data collection tasks with extreme precision, and then exit seamlessly, unaffected by any indoor-outdoor transition limitations and regardless of any GPS denied locations. Additionally, it enables control of drone teams and remote control of payloads deployed to actively engage in the operational mission.
Wolverine C-IED – a small, lightweight, and rugged drone, Wolverine is affordable, versatile, and has low power consumption. Easy to use, it enables operators – even those with no flight experience – to perform extremely precise remote tasks, maneuvers, and actions in complex environments (indoor or outdoor), with minimal training and maintenance. Wolverine extends a team's operational reach in critical situations where precision and versatility are paramount, giving them battlefield dominance in terms of both operator experience, mission performance, and after-action assessment.
Griffon C-UAS – a portable counter UAS system for the interception of aerial threats. Griffon can intercept and counter drones at up to 80 mph with no prior experience. Griffon allows operators to perform vision-assisted, semi-automated interceptions and to control a drone team that automatically launches when detecting aerial threats.
Find manufacturers of autonomous aerial vehicles and suppliers of drones and UAV capable of autonomous flight>>