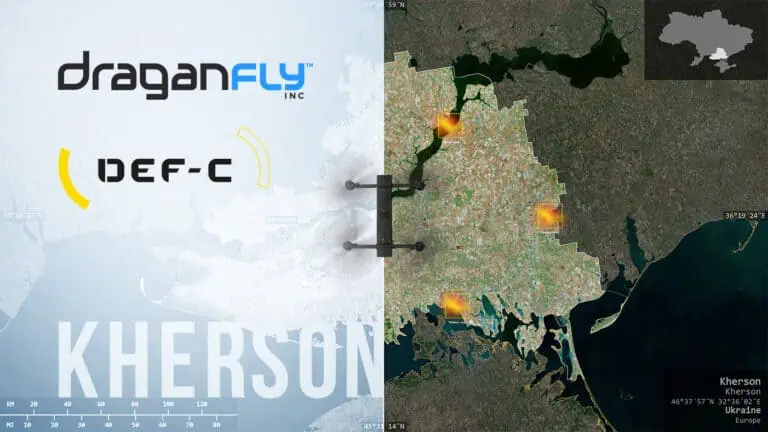 Drone solutions and systems developer Draganfly Inc. has expanded its joint UAV operations with partner DEF-C, a Ukrainian company involved in the civil and defense sectors, focused on flood mitigation and nationwide demining innovations.
Kherson Civil Administration and Kherson DSNS Emergency Services, which operate under the Ministry of Interior to support evacuation and flood management in the affected regions, called for assistance.
Draganfly was tasked with deployment of drone technology and services to support safe evacuation efforts, reduce response time, and enable the efficient assessment of mine locations for demining operations in land and water-affected areas, including marine waterways.
Draganfly completed the real-time situational awareness reconnaissance deployment, which was crucial in supporting safe evacuation efforts and effectively reducing response times.
Fifteen flights were immediately conducted across 660 acres using RGB/Multispectral and thermal sensors, and the delegation successfully participated in the Kherson community evacuation of injured and vulnerable populations due to flooding.
"Draganfly is proud to assist the communities in the Kherson region," said Cameron Chell, President, and CEO of Draganfly. "The recent Kakhovka dam flooding has created a pressing need for aid in the region as it relates to safe evacuation, flood management, and assistance with mine location assessments as flooding has caused the displacement of land mines."