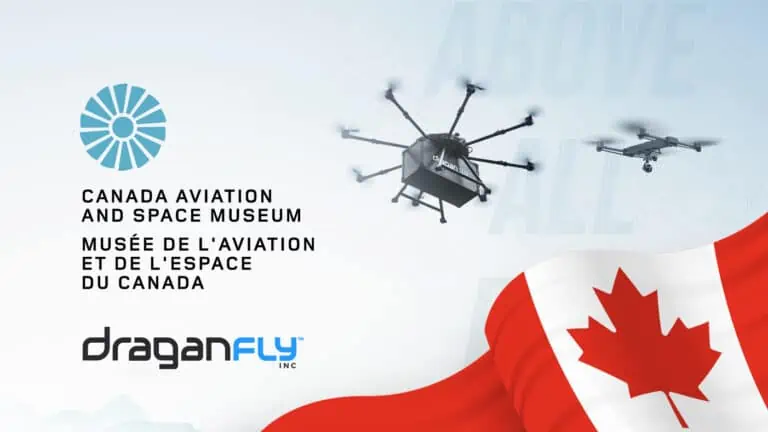 Draganfly Inc. has confirmed its inclusion in the Canada Day celebrations at the Canada Aviation and Space Museum in Ottawa, Ontario on July 1, 2023.
The Canada Aviation and Space Museum has one of the most extensive aviation collections in Canada. Its collection consists of over 130 aircraft and artifacts, focusing on the history of Canadian aviation and its global impact.
"It is an honor for Draganfly to be recognized as a pioneer in the aviation industry and to have our latest technology on display alongside other great Canadian aerospace companies at the Canada Aviation and Space Museum," said Cameron Chell, President, and CEO of Draganfly.
Visitors to the Canadian Achievements Drone Zone exhibit will see Draganfly's latest cutting-edge drone technology, the Heavy Lift Drone and Commander 3 XL.
Draganfly's Heavy Lift Drone is a versatile, industrial, multirotor UAV that is capable of automated missions and manual flight operations, with a payload lift capacity of 67 pounds and up to 55 minutes of flight time.
The company's Commander 3 XL Drone is a high-endurance, weather-resistant, multirotor UAV designed for easy assembly and rapid deployment. Described by Draganfly as the 'Swiss Army Knife of drones', it can drop and winch-down systems to transport up to 22 pounds of payload, and can perform extremely well in light rain and snow.