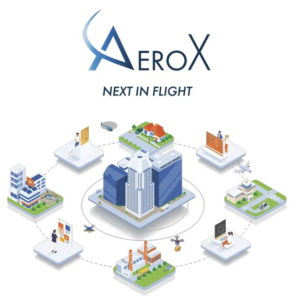 In-Time Aviation Safety Management System (IASMS) solutions provider ResilienX, has partnered with AeroX to provide systems engineering and software support for its Air Traffic Low-Altitude Surveillance (ATLAS) urban Unmanned air Traffic Management (UTM) system.
The collaboration between the two organizations aims to lay the foundation for an innovative, next-generation capability to ensure the safety, efficiency, and reliability of drone operations in North Carolina.
In 2022, AeroX initiated Project ATLAS to establish a Ground-Based Surveillance System (GBSS) in the Winston-Salem region to provide critical low-altitude surveillance of non-cooperative aircraft to UAS operators who are seeking Beyond Visual Line Of Sight (BVLOS) operational approval from the Federal Aviation Administration (FAA).
AeroX will build on the foundational work from the National Aeronautics and Space Administration (NASA), FAA, and standards bodies, including ASTM and RTCA. AeroX is aligned with industry and FAA with an end goal to enable repeatable, scalable, and economically viable BVLOS operations with an emphasis on package delivery, infrastructure inspection, and public safety.
Basil Yap, President of AeroX, said: "Project ATLAS was initiated to help the AAM industry fly BVLOS missions long distances between urban and rural environments. The ResilienX team has unique expertise with both military and commercial ground-based surveillance and UTM systems that we can harness through their model-based systems engineering process. We are eager to see the incredible advancements that will result from our collaboration with ResilienX to continue our tradition of being 'first in flight'."
The partnership will leverage ResilienX's expertise in building fault-tolerant systems of systems, and its IASMS solution, FRAIHMWORK.
Andrew Carter, CTO of ResilienX, said: "We are thrilled to join forces with AeroX, an organization that shares our commitment to innovation. We are confident that we will create a groundbreaking capability, starting in Winston-Salem, that will be a catalyst for economic growth in the state and drive the entire UAS industry forward."
The organizations will be focused on designing and deploying a low-altitude GBSS and weather sensing system in the Winston-Salem downtown area, and begin serving customers. AeroX intends to also expand drones-as-first-responders service to other locations nearby, and eventually scale to include other metropolitan areas including Raleigh-Durham, and Charlotte.
Find manufacturers of Unmanned Traffic Management (UTM) components>>