Thirium is a team of operational and technical experts dedicated to providing unparalleled UAV engineering services, integration solutions, and custom software development for the unmanned aviation industry. UST is delighted to welcome Thirium on board as a supplier partner, and we will be highlighting their unique solutions and capabilities across our channels over the next 12 months.
We've just launched Thirium's UST supplier profile, which has been written and built by our team in collaboration with the company. The Silver profile showcases their UAS lifecycle tracking and reporting software, as well as their rugged ground control stations (GCS).
Read on to find out more: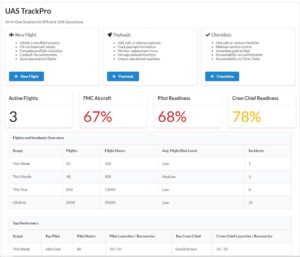 UAS TrackPro is a cutting-edge UAS lifecycle tracking and reporting software designed to manage drone programs across a wide range of applications, from small consumer drones such as DJI models through to the most advanced Group 3 systems.
The state-of-the-art drone management solution is tailored to cater to various industries, offering streamlined functionality, effortless integration, and minimal training time, all through an intuitive, user-friendly interface. Integrated artificial intelligence (AI) enhances the system, making UAS TrackPro a truly next-generation software that sets new standards in drone fleet management.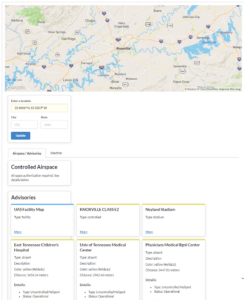 UAS TrackPro is constantly evolving and improving in response to user feedback and regulatory requirements set by the FAA. Features currently include:
Custom reporting available through the integrated artificial intelligence chat system
Automatic generation of airspace type and other aviation advisories based on user location
Weather data based on map location
Ability to upload PDF documentation and manuals, allowing ease of access for every user and providing robust revision control
Custom preflight, maintenance and inspections checklists specific to each UAS platform type loaded
Customizable risk assessments with auto calculations and remote approval process
Tracking of an unlimited number of components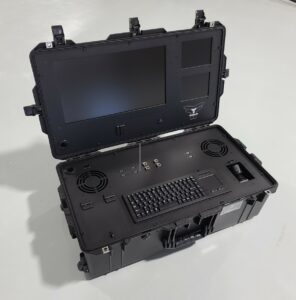 Thirium's rugged GCS systems are developed specifically for the use case of each customer. The mobile ground control stations are meticulously designed for optimal performance in challenging environments, boasting a proven track record of success in drone flight operations.
The GCS solutions have been showcased at the 2022 and 2023 Special Operations Forces Industry Conference, and Thirium has successfully completed demonstrations in international markets.
To find out more about Thirium and their UAS management software, GCS solutions, and drone consultancy services, please visit their profile page: https://www.unmannedsystemstechnology.com/company/thirium/