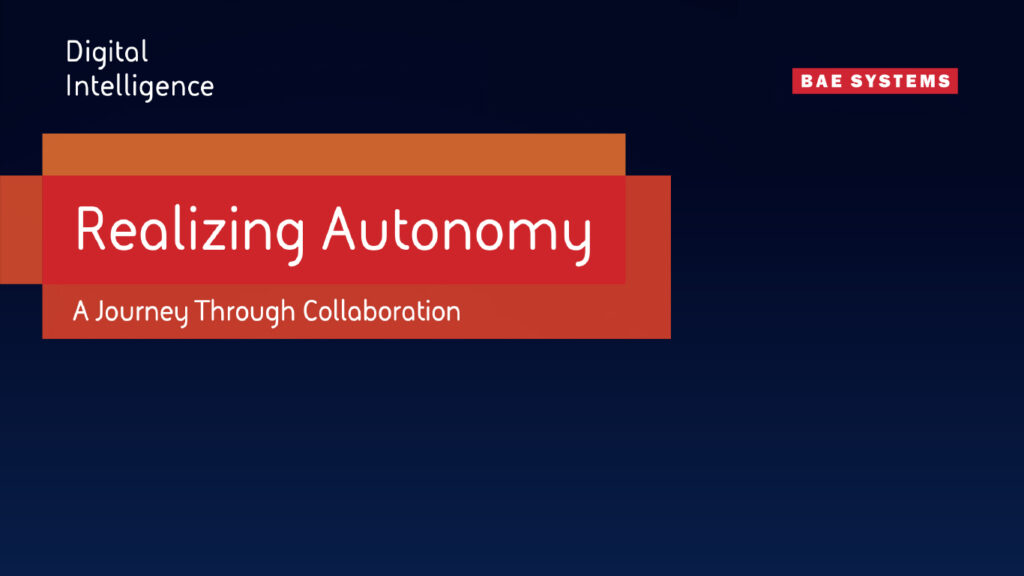 The BAE Systems Digital Intelligence team will host a unique workshop for SMEs, customers and other organizations, during the AUVSI Xponential 2023 event in Denver.
Realizing Autonomy: A Journey Through Collaboration will be held at 11am on Tuesday 9th May, room 104/106. The session will focus on connecting companies together to discuss and outline common themes for overcoming autonomous problems.
After outlining their vision for the evolution of autonomy, BAE Systems and their Small Uncrewed Systems team will provide the opportunity to work alongside other Xponential attendees in an interactive session looking at how to "realize autonomy" through collaboration.
Learning objectives for this event include: championing SME capability; promoting cross sector and domain learning; and demonstrating how the sum of parts can be greater than the individual elements of autonomy.
Inputs at this workshop will be used to contribute to a community whitepaper detailing how to realize autonomy through collaborative enterprise.
The BAE Systems Digital Intelligence team will be available throughout Xponential, exhibiting alongside Unmanned Systems Technology at booth #4227.