Thirium, a pioneer in the unmanned aviation industry, has created UAS TrackPro, a next generation Unmanned Aerial System (UAS) Lifecycle Tracking and Reporting (LTAR) software utilizing AI.
Thirium specializes in custom UAS software development, ground control stations, high-performance computer systems, and other core competencies in the UAS sector. The company created the UAS TrackPro software solution to meet the operational demands of organizations utilizing UAS technology. With a user-friendly interface and streamlined functionality, UAS TrackPro enables seamless integration and minimal training time.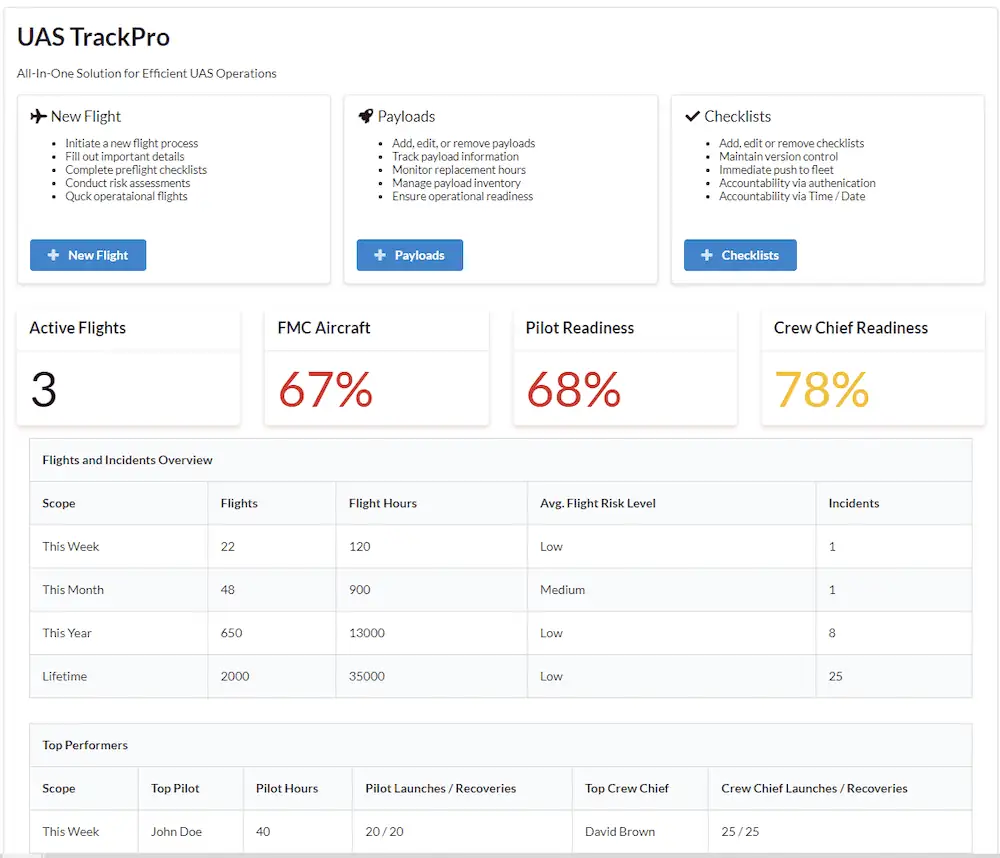 Harnessing the Power of AI
UAS TrackPro's integrated artificial intelligence chat system can generate custom reports based on user inputs and access to available data. These reports can be downloaded in Excel format, ensuring that users have the flexibility to analyze and manage their data effectively.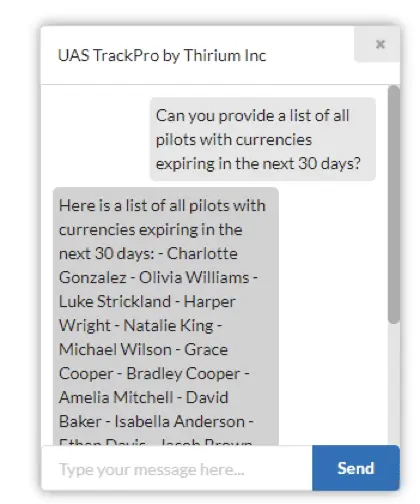 Realtime Airspace and Advisories
The software automatically generates real-time airspace type and aviation advisories such as temporary flight restrictions, airports, hospitals, stadiums and more based on user location. This includes planning tools and weather data, providing valuable information for mission planning and risk assessment.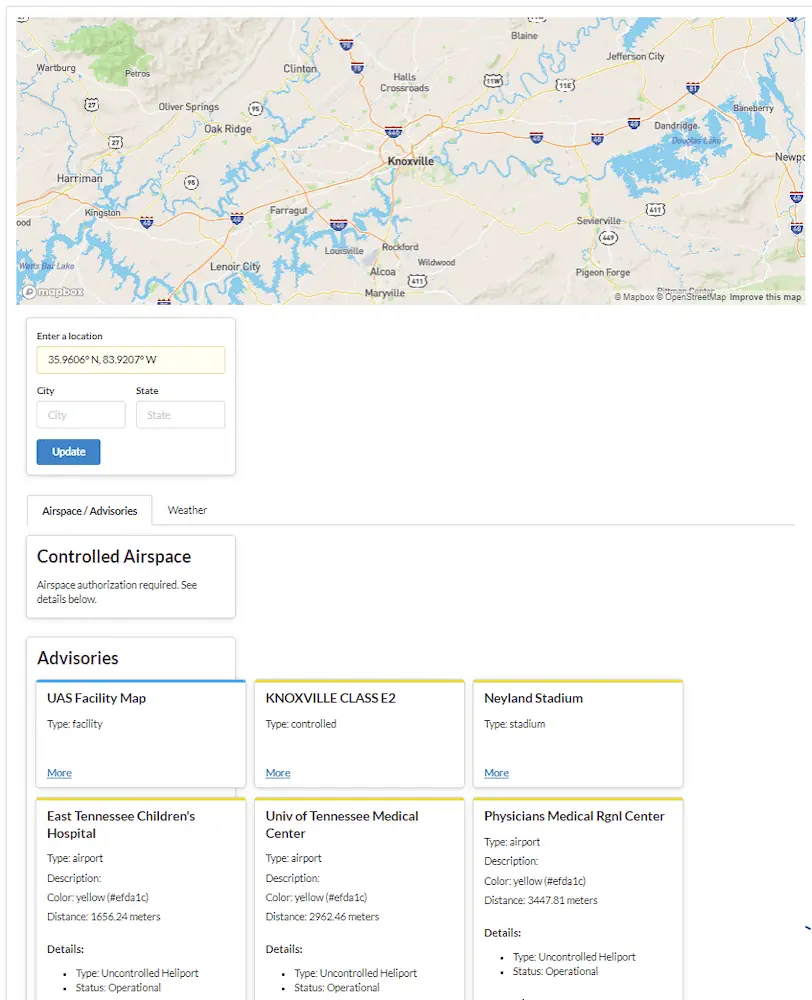 Manuals and Documentation
UAS TrackPro allows users to upload and store documentation and manuals, ensuring ease of access and revision control. This centralized repository of information enables teams to stay informed and up-to-date on critical operational procedures.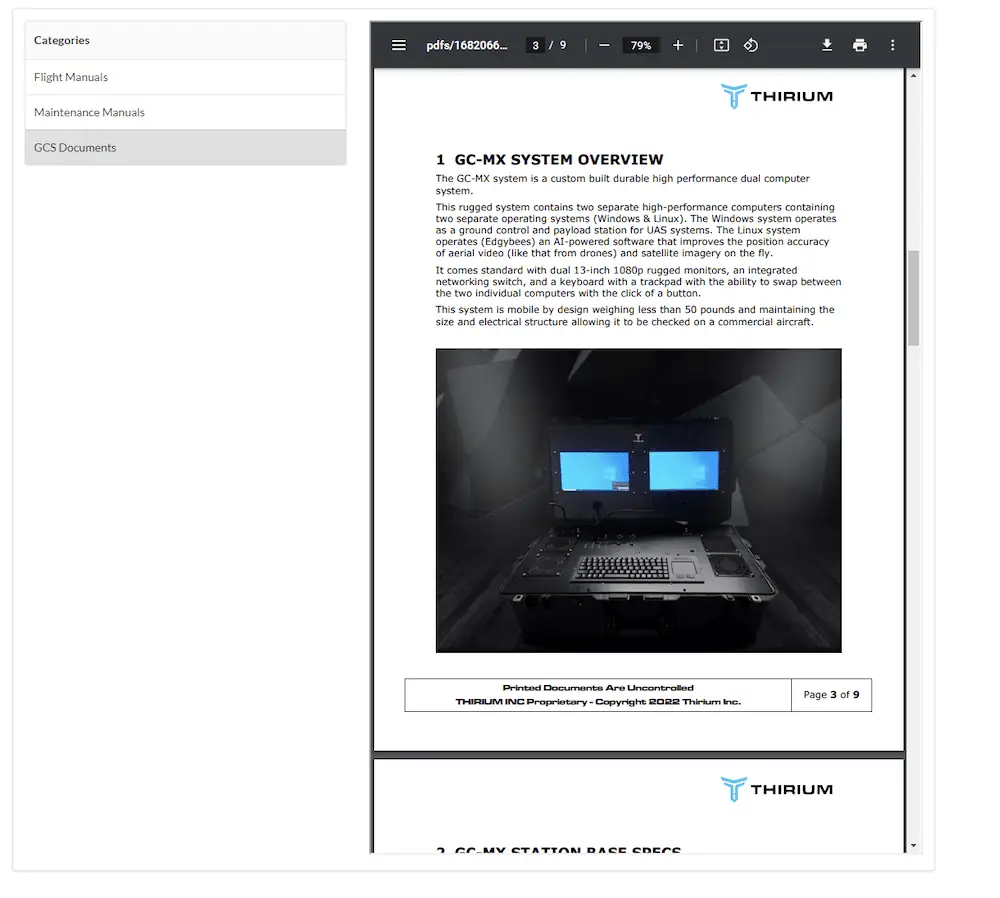 Flight Processes and Custom Checklists
The software offers custom mission data sheets, checklists with time/date stamps, and authenticated user signatures on each step. UAS TrackPro also features customizable risk assessments, ensuring that organizations can tailor the software to their specific operational requirements and maintain compliance with regulatory standards.
Comprehensive Component Tracking with Aircraft Status and Detailed Logbooks
UAS TrackPro enables tracking of an unlimited number of components, including airframe, propellers, motors, landing gear components, flight control systems, ground control stations, GPS, control boards, and more.
Expiring components are displayed on the Aircraft Status page, and the software auto-grounds the aircraft until the expired component is replaced or removed, ensuring maximum safety and reliability. Detailed logbooks provide a permanent archive for aircraft maintenance and inspection records.
Data Security and Ownership
All data created, produced, and stored on UAS TrackPro will be the property of the respective organization using the software. With AES 256 encrypted databases, Thirium ensures that data remains secure and accessible only to authorized users.
---
Thirium believes its UAS TrackPro software represents a significant leap forward in the UAS Lifecycle Tracking and Reporting field. With its AI-powered capabilities, real-time airspace and advisories, comprehensive documentation management, advanced flight processes, and detailed component tracking, UAS TrackPro hopes to set a new standard in UAS software solutions.