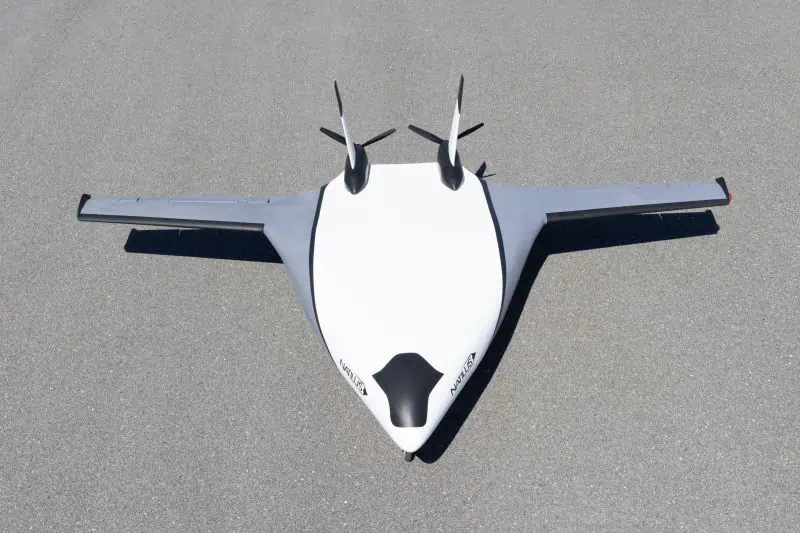 Autonomous cargo aircraft developer Natilus has successfully completed multiple flights of the subscale prototype of its Kona regional aircraft.
The flight tests mark a significant milestone for both the company and the autonomous cargo aircraft industry by validating wind tunnel tests conducted over three years, testing the aerodynamic performance of Natilus' unique Blended-Wing-Body (BWB) aircraft design.
The subscale prototype of the Kona aircraft took off from a private runway in Southern California and reached speeds of 70 mph. One of the key challenges with the BWB design has been stability – and the test flights validated that the Natilus configuration can fly without the help of a complex autopilot system.
"We are fully focused on completing the full-scale Kona prototype" said Aleksey Matyushev, Natilus Co-Founder and CEO. "Our Kona remotely piloted aircraft will be capable of carrying over 9,000 pounds (4.3 metric tons) of freight and will open new markets worldwide. The progress of Natilus developing autonomous cargo aircraft is a game-changer in the logistics industry, providing an efficient and cost-effective solution for shipping goods across oceans."
Natilus has also recently completed the full-scale prototypes of both vertical tails, validating the aggressive timetables to first flight. The company will receive Hartzell propellers in May, gearing up for the manufacture of the engine test stand.
Natilus is helping the air freight industry to overcome the challenges brought about by the current shortage of pilots and has prioritized the development of innovative remote piloting technology, with the Kona prototype serving as a key component in correlating their own autopilot code for the full-scale demonstrator. This innovative approach will allow air freight operators to scale their operations without compromising safety or efficiency.

The 85 ft. full-scale Kona demonstrator, the smallest of the Natilus fleet, will be the largest commercial air cargo drone targeted to fly in 2024. Kona will also help to open new markets for air cargo as the vehicle can land and take off on unpaved runways as short as 800 meters. The patent-pending 'Diamond' cargo-bay allows Natilus to offer 60% more volume and lower flight costs by 60%. Natilus aircraft can hold a large configuration of standard pallets and outsized cargo, without a contouring requirement.