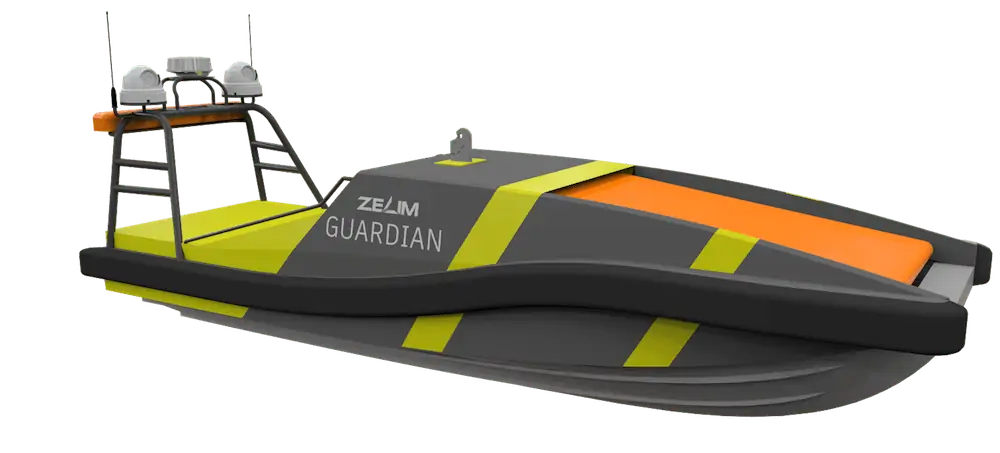 Zelim has selected the Sea Machines SM300 autonomous command and control solution for its Guardian fast rescue craft, making it the world's first search and rescue vessel capable of uncrewed operation.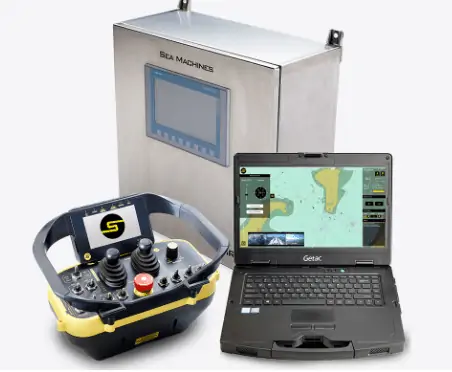 The SM300 hardware integrates with the Guardian's propulsion system and sensors, enabling vessel control while streaming real time situational awareness and Casualty Detection to a remote command center anywhere in the world. The SM300 software provides the ability to autonomously execute transit routes and broad area search patterns, as well as manually operate the craft with real time teleoperation using a remote command center.
The SM300-controlled Guardian enables enhanced capability to respond to person overboard incidents and close standby cover for offshore operations. Deploying from a larger vessel, the 8.5 meter Guardian can be first to arrive on scene to recover casualties and bring them back to the safety of the parent vessel. The Guardian has been designed to cope with extreme conditions far from shore. When operating uncrewed, the vessel can be deployed in conditions usually deemed too dangerous for a crewed Fast Rescue Craft.
Zelim's SARBox detection solution will assist the remote pilot by detecting and tracking casualties in the water, day and night, in mist or fog. Once detected the remote pilot will command the vessel to transit directly to them using the Sea Machines SM300 software. At this point the Guardian will deploy its patented Swift rescue solution to recover the casualties from the water, again controlled using the SM300.
This combination of technologies gives the vessel a unique capability and is believed to be a global first for the maritime industry.
Doug Lothian, Zelim CTO, said: "When developing the world's first remotely operated rescue vessel the command-and-control system's reliability is absolutely critical, particularly given the lifesaving application. We are thrilled to have Sea Machines onboard for the command and control of our next generation fast rescue craft. Their demonstrable track record in remote operations, collision avoidance and autonomous operations set them apart from the competition and perfectly complements our state-of-the-art technologies."
Frank Relou, Sales Director at Sea Machines Europe, said: "As a leading developer of autonomous control systems, Sea Machines brings innovation to the global commercial maritime and defense space. We are appreciative of the opportunity to supply Zelim as their trusted autonomy provider. This project sends a clear signal to the industry that autonomous marine technology is rapidly gaining adoption and is in-demand among commercial operators."