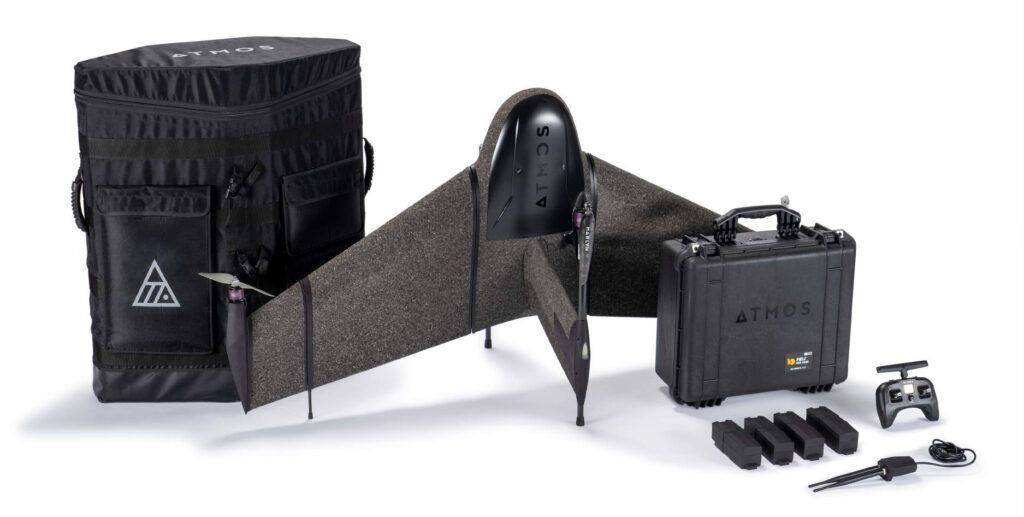 Atmos is the creator of the innovative Marlyn Cobalt VTOL fixed-wing drone, designed to push the boundaries of commercial survey and GIS mapping UAVs. UST is delighted to welcome Atmos on board as a supplier partner, and we will be highlighting their unique solutions and capabilities across our channels over the next 12 months.
We've just launched Atmos' UST supplier profile, which has been written and built by our team in collaboration with the company. The Silver profile showcases their versatile drone platform, which enables professionals to enhance their efficiency and capture more high-accuracy data on every mission while allowing companies to meet environmental sustainability goals.
Read on to find out about the Marlyn Cobalt VTOL fixed-wing UAV: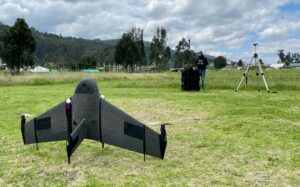 The Marlyn Cobalt VTOL UAS features a state-of-the-art hybrid design that combines the advantages of both multirotor and fixed-wing mapping drone platforms. Operations can be launched from a minimal 2×2 metre footprint, switching to airplane-like forward flight for maximum efficiency and coverage.
Thanks to the integrated Topcon PPK system, surveyors can achieve accuracy of down to 1cm with Marlyn Cobalt, without the need for placing ground control points or for a constant datalink between the aircraft and base station.
Marlyn Cobalt can survive tougher wind conditions than any other VTOL survey drone. With the ability to operate in wind speeds of up to 45km/h at ground level and 55km/h at cruising altitudes, you can fly on days that would ordinarily be a "no-go" for any other platform, adding up to significant productivity boosts every month and year.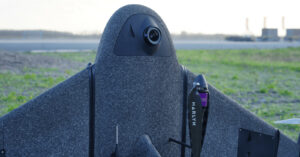 Marlyn Cobalt has been designed from the ground up with safety foremost in mind, and is intended to be used by anyone no matter their level of experience. Each phase of the operation, from takeoff through to landing, can be performed entirely automatically, and operators can take over at any time. Before each flight, the system performs a comprehensive self-check, ensuring that any errors are detected safely and successfully.
The platform can be equipped with a number of different sensors and payloads, selected and thoroughly tested by Atmos to provide maximum accuracy for a range of different GIS (Geographic Information System) mapping, surveying, research and inspection requirements. Further sensor integrations are currently under development, and Atmos constantly reviews new options to meet industry demand.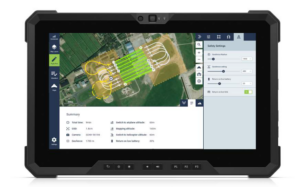 The UAS also includes two software packages – Navigator, a user-friendly flight control software package designed to simplify piloting, and the GeoTagger post-processing software.
To find out more about Atmos and the Marlyn Cobalt VTOL fixed-wing UAV, please visit their profile page: https://www.unmannedsystemstechnology.com/company/atmos/