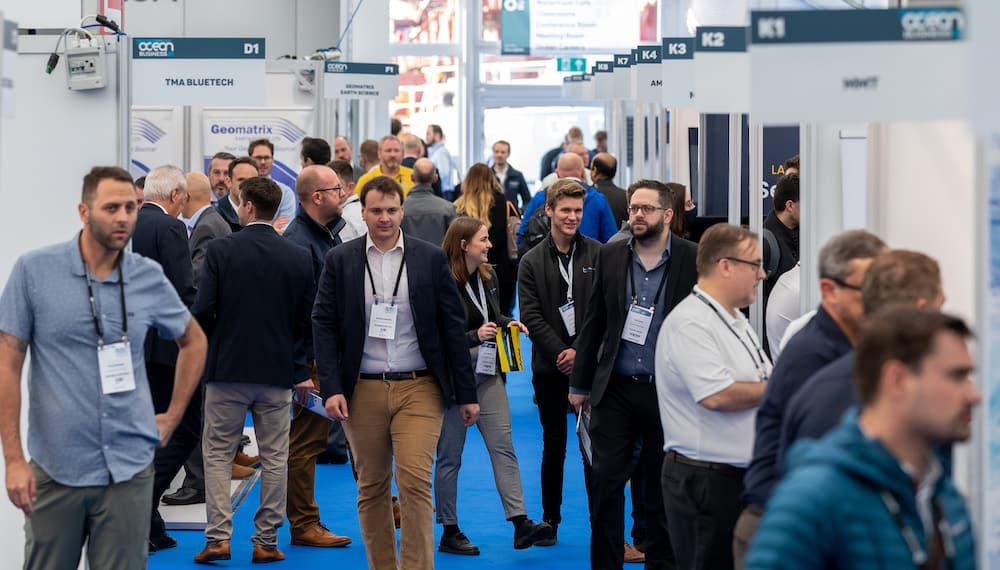 With two months to go until Ocean Business 2023, more details have been revealed about the line-up of exhibitors at the global technology and science exhibition for marine industries.
More than 300 world leading manufacturers and service providers shaping the future of ocean science and technology will be exhibiting at the sold-out show, which runs from April 18-20 at the National Oceanography Centre in Southampton, UK.
The three-day event is open to all visitors for free by registering online here>
This year's exhibition, which covers two halls and includes a full program of training and demonstrations on the dockside, on board vessels and in the classroom, promises to attract record crowds from around the world.
Visitors will be able to see the latest developments in transformational ocean technology, from cutting edge ROVs, to next generation sensors, to advances in automation. Among the highlights:
Framework Robotics is launching its new remotely operated vehicle, BUDDY, which can be adjusted to suit any mission, from exploration to surveying, inspection and more.
UK scientific technology company ANB Sensors will present its state-of-the-art pH sensors, which operate to depths of 1,250m in fresh or saltwater environments, are virtually maintenance-free and allow for long-term remote monitoring.
Subsea cable specialist Novacavi will provide updates on its range of solutions designed to meet the complex needs of marine and underwater technology – expertise that has seen the company support projects from upgrading the infrastructure of the European Multidisciplinary Seafloor and Water Column Observatory, to supplying the INGV National Institute of Geophysics and Volcanology with cables deployed at 4,000m to monitor the sea.
UK company RoboSys Automation, which uses artificial intelligence and machine learning algorithms to provide scalable levels of autonomy, will introduce its smart shipping software, Voyager AI, that can transform a new or existing vessel into a fully autonomous USV.
Terradepth, the company spearheading seafloor hydrographic and geophysical survey solutions through unique autonomous underwater vehicle technology, will also be taking a stand at the event to present its high resolution data collection and its data management and visualization system, Absolute Ocean.
To see the full exhibitor list, click here>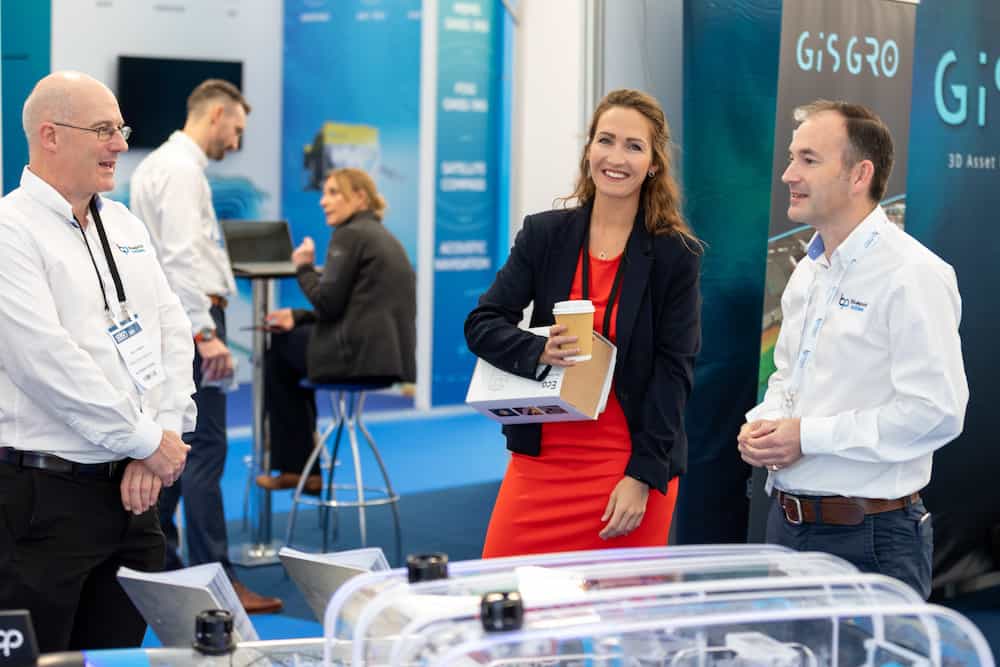 "Ocean Business is simply an essential event for the MST sector," said Tom Chant, CEO of the Society of Maritime Industries. "If you cut Ocean Business with a knife you'd see 'collaboration and innovation' written through the heart of it. It's a really important component supporting the industry turnover of £1.6 billion per annum. We look forward to seeing you there."
"Ocean Business 2023 is gearing up to be a bumper show, providing unbeatable opportunities for doing new business, sealing deals, networking and hearing industry updates," said Cheri Arvonio, Event Director at Diversified Communications. "We can't wait to welcome both Ocean Business regulars and first-time show goers for three days of exciting product launches, innovation and ideas from today's ocean technology trailblazers."
---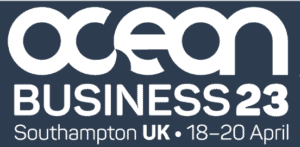 Ocean Business 2023
April 18-20, 2023
National Oceanography Centre, Southampton, UK