SENSYN ROBOTICS, Inc. has extended the capabilities of "POWER GRID Check," a drone-based application to inspect Electricity Transmission Networks. The following improvements have been co-developed with Chubu Electric Power Grid Co, Inc.
Auto-tracking & shooting mode for power lines where the camera automatically tracks and captures sagged overhead ground wires and power lines.
A new flight mode which makes it possible to inspect Spacers on multi-conductor
power lines.
Automatic power line track and shoot mode:
Power lines tend to sag due to their weight, making it especially difficult to record images since the power line will deviate from the onboard cameras field of view (FOV). Adjustments of the shooting angle have to be fine-tuned manually to account for any non- linearity across the flight path of the power lines due to sagging.
To tackle this issue, SENSYN ROBOTICS teamed up with Chubu Electric Power Grid Co, Inc. To develop a state of the art solution which solves this problem.
The newly developed mode for tracking power lines, analyzes the shooting data in real-time and automatically adjusts the shooting angle based on line sag and keeps the power lines within the onboard cameras field of view (FOV). As a result, there are further reductions in labor and costs as well as increased autonomous capabilities of the drone.
POWER GRID check allows for the automatic creation of flight paths along power lines whilst also compensating for sags that occur due to the weight of the power line. Allowing for increased effectiveness of power line shooting using the drone's onboard cameras
Inspect spacers on multi-conductor power lines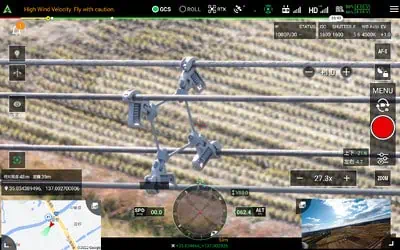 To expand the range of inspection targets for the POWER GRID check, Spacer inspection mode has been implemented. This software update requires no hardware modifications. Standard cameras and aircrafts can be used without depending on specific manufacturers or models.
The configuration for tracking the power lines is calibrated automatically based on the facility information which is managed by "POWER GRID Check". As such, users do not need to worry about adjusting the tracking function.
When using the conventional version of "POWER GRID Check," the flight mode was limited to only flying the drones with the camera facing perpendicular to the electric wires. For this reason, it was difficult to visually recognize wire grip sections of spacers.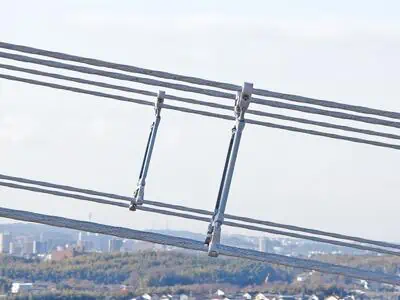 SENSYN ROBOTICS has developed an improved algorithm which controls the drones flight along the power line sag to increase the visibility of the wire grip sections of the spacers. With this new and improved version of the POWER GRID Check, the spacer's condition can be checked. With this advancement, the feasibility to perform needs-based flights to inspect and shoot power lines (single conductors and multi-conductors) is increased and the ease of use allows any user to set up the program with a single click.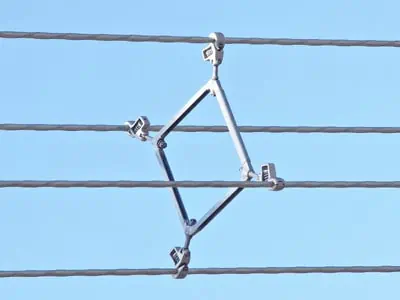 By utilizing advanced technologies established through R&D, such as AI and image analysis, SENSYN ROBOTICS will continue to improve "data acquisition," "data management," and "data analysis," and refine them for better data utilization, as well as continuously aiming to achieve further labor savings and full automation.
Features of POWER GRID Check
Automatic inspection of steel towers and power lines together at once – With just one application, the inspection of steel towers (supports and girders) and power lines (overhead ground wires and power lines) can be completed.
Can be operated with drones commonly available – No special sensors are required; commonly available aircrafts and cameras can be used. Flexible operations are possible, not depending on specific manufacturers or models.
Data Management Functions – Acquired data can be unified and managed in the cloud. This reduces man-hours for physical delivery and eliminates the need for transcriptions to reports, resulting in faster scheduling for maintenance.
Find developers and providers of Inspection Software for Drones & Unmanned Systems >>