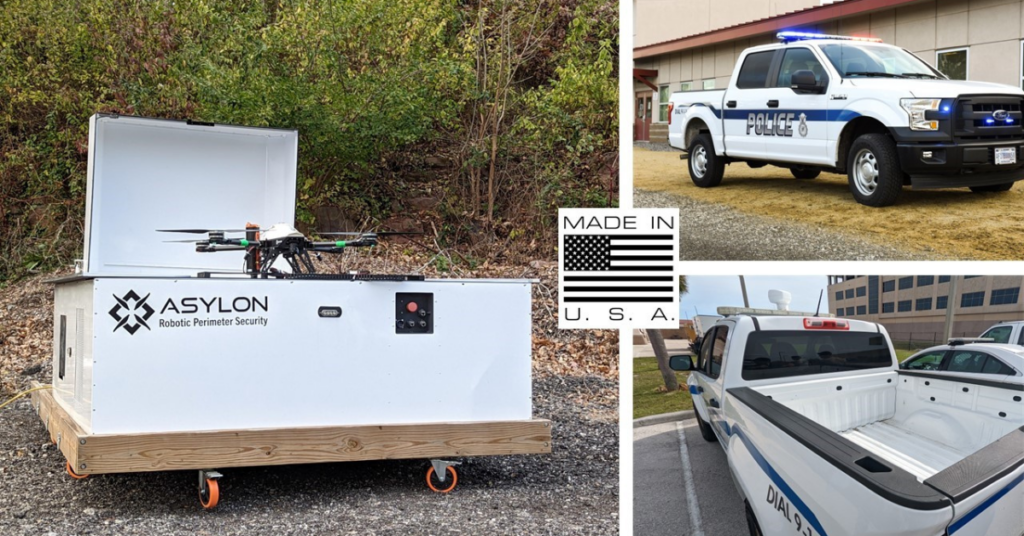 Automated robotic security developers Asylon Robotics Inc., has been awarded a $1.2M Phase II Small Business Innovation Research (SBIR) contract by AFWERX to transition its DroneCore platform from a fixed position to mobile asset as well as adding ruggedization capabilities for maritime environments.
Asylon will be supporting Patrick Space Force Base 45th Security Forces Squadron by announcing the development of DroneCore Tactical for long-range mobile ISR missions. This system will feature a roll-on and roll-off universal vehicle robotic automation kit that gives non-technical users the ability to remotely launch and control a drone from different types of trucks.
The system will come standard with Asylon's patented battery swapping technology to conduct persistent ISR missions without the need of a local human operator enabling 50 plus minutes of operational flight time per hour, on the go without the limitations of a tethered system. The entirety of the mission can be operated and monitored from a remote operations center, enabled by Asylon's remote command and control software, DroneIQ.
"Security Forces teams are looking for unmanned capabilities that do not take away from human resources to operate. This effort will seek to validate Asylon's approach for automating unmanned assets so that security forces teams can focus on the mission and not the operation of an asset."- Brandon T. Priddy, TSgt, U.S. Air Force.
"We are thrilled at the opportunity to work with the 45th Security Forces Squadron. Their leadership's vision for leveraging unmanned systems to automate routine mundane security tasks align well with our overall commercialization strategy. A system capable of automated long-range mobile ISR has tremendous defense and commercial physical security applications."- Michael Quiroga, Chief Revenue Officer