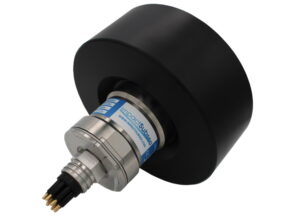 Impact Subsea has launched the ISS360HD, a new imaging sonar for ROVs (remotely operated vehicles) that offers a 1° acoustic angular resolution, 2.5mm range resolution and a distance measurement range in excess of 100 meters/328 feet. The sonar is depth rated to 6,000 meters / 19,685 feet and comes in a very compact form factor.
The ISS360HD has a very wide operational acoustic bandwidth capability; 600 to 900kHz which is fully utilised through CHIRP (Compressed High Intensity Radar Pulse) technology. The wide bandwidth CHIRP allows for an excellent range resolution of 2.5mm when using the full bandwidth.
A narrow acoustic beam, combined with a very short range resolution, allows for extremely high definition imagery to be produced. This makes the ISS360HD ideal for work class ROV operations with excellent range capability and ability to identify targets in zero visibility. The form factor of the sonar also opens this capability up to even the smallest of observation class ROVs.
The example imagery from the ISS360HD below shows a harbour wall, harbour floor with wheels, rope, stones etc. Also shown are the shoreline (left) and boat mooring rope on the water surface.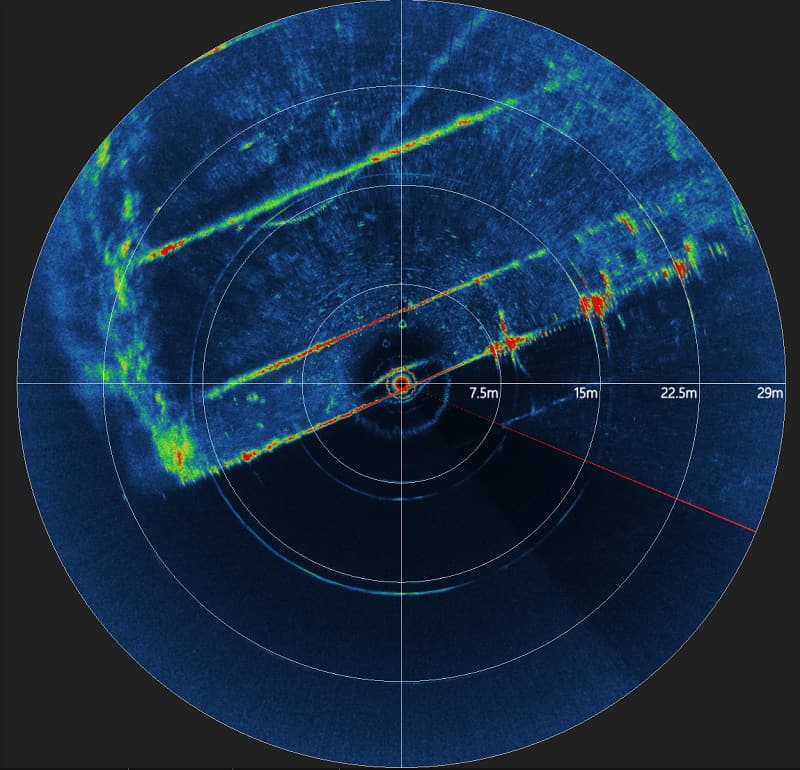 In addition to the long range and high resolution capabilities, the ISS360HD benefits from an inductively coupled transducer. This means there are no slip rings within the sonar – so there are no components to wear out and periodically replace.
The sonar can be optionally provided with an integrated pitch and roll sensor, allowing accurate attitude readings to be provided. This is a very useful capability when deploying the sonar using a tripod to ensure level positioning, and for providing an additional sensor reading for some underwater vehicles.
In terms of connectivity, the ISS360HD benefits from serial (RS232 and RS485) and also ethernet communications. When using ethernet communications, the sonar has been found to scan up to six times faster than serial-only sonars. This provides a significant benefit when using the sonar for underwater vehicle obstacle avoidance purposes.
The ISS360HD operates with the Impact Subsea seaView V3 software, allowing seamless use alongside the Impact Subsea Altimeter, Depth Sensor, AHRS sensor and FMD system. For those wishing to use the ISS360HD sonar with an autonomous underwater vehicle, a Software Development Kit is freely available to allow direct integration of the sonar.
Find suppliers & manufacturers of Underwater Sonar for unmanned underwater vehicles >>