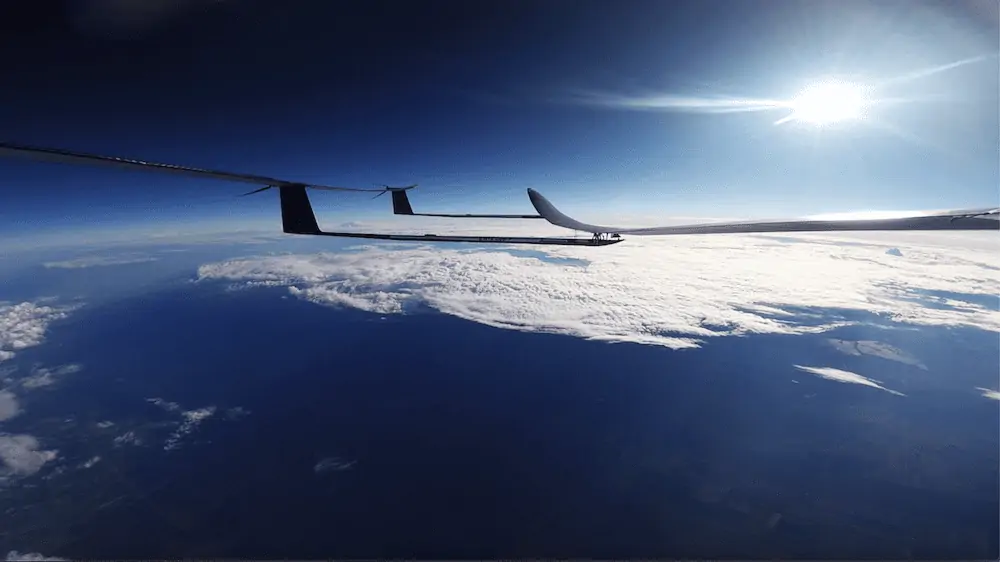 UAVOS has completed another successful test flight of the ApusDuo solar-powered High-Altitude Platform System (HAPS) at a Flight Center in Europe. 
The test flight was conducted continuously for 11 hours, reaching altitudes of 15,000 meters. The ApusDuo successfully achieved more than two dozen test points, including energy balance validation, power and propulsion performance, and propellers Revolutions Per Minute (RPM) evaluation. The team also tested aircraft motor control efficiency which has had a number of refinements.
"This was our consecutive successful test flight in which ApusDuo flew steadily across greater turbulence at higher altitudes. We achieved important program objectives and demonstrated UAVOS' unique solar HAPS capabilities and experience," said Aliaksei Stratsilatau, CEO at UAVOS. "We'll carefully verify the data from this test and move forward with preparations to conduct the next stage of stratospheric flight tests."
ApusDuo is a stratospheric Unmanned Aerial Vehicle (UAV) running on solar power, and is designed to provide persistent local satellite-like services. Built with carbon fiber composites, it can be landed, re-equipped with multitask payloads, and re-deployed. It is also capable of flying autonomously from takeoff to landing and can be remotely operated from its ground control station.
After operations in Europe, UAVOS plans to transport ApusDuo to Argentina and is accelerating preparations to perform the next phase of test flights in the stratosphere.