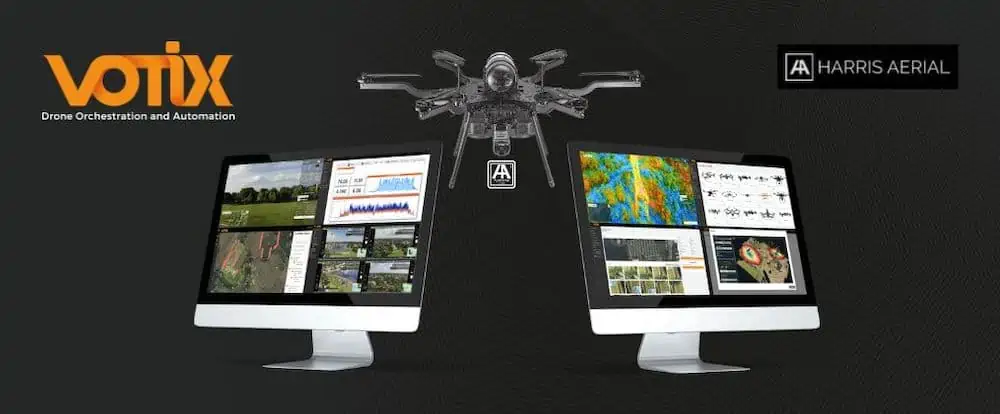 VOTIX has announced that its software platform has been fully certified by HARRIS AERIAL to deliver heavy lift Unmanned Aerial Vehicle (UAV) solutions combined with best-in-class software platform.
VOTIX's software platform is a complete platform composed of a suite of 3 cloud-based software as a service (SaaS) products: MANAGE, STREAM and FLY.
The VOTIX platform is a powerful, easy-to-use solution that automates drone operations so users can manage missions, resources and data, stream flight videos in real-time and fly drones remotely integrated with the user's drone ecosystem.
VOTIX can be installed on-board HARRIS AERIAL drones and allows, via cellular connectivity, safe and secure drone flight over the internet with ultra-low latency from anywhere with full command and control and high-definition video streaming.