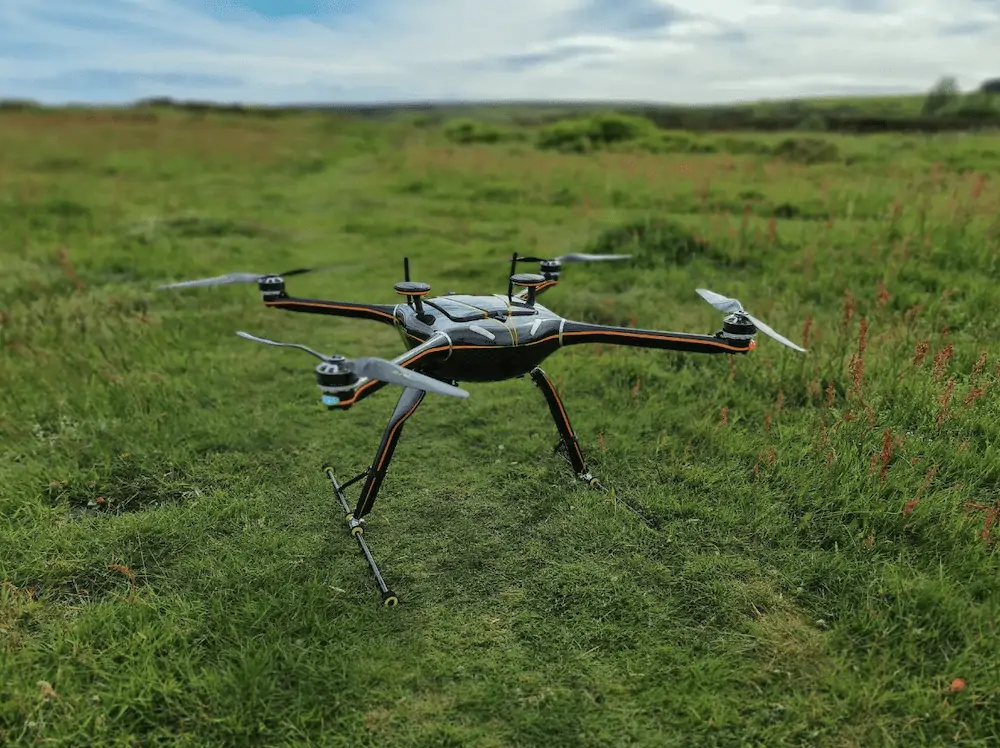 Clogworks Technologies has released the second generation Dark Matter qD (DMqD Gen 2) Unmanned Aerial Vehicle (UAV), with a re-designed, 30% lighter airframe combined with a 3kg+ payload capacity and 55+ minute flight time.
Like the Clogworks hX Gen 2, the qD has a modular design. The arms can be swapped out for a more powerful drive train to provide more thrust and redundancy for bigger payloads, and the legs can also be configured as a long leg set up, short leg set up, fixed landing gear and a tripod mounted landing system to assist the aircraft when landing on moving or uneven surfaces.
This enables the qD to carry a bigger variety of payloads and increases safety when flying in more challenging environments.
These individual user specifications can be applied at the point of order or can be made to order later on, providing maximum flexibility.
Virtually any part of the qD can be upgraded, meaning that when the next generation of autopilot systems are released, users do not have to replace the entire aircraft to have access to the latest features.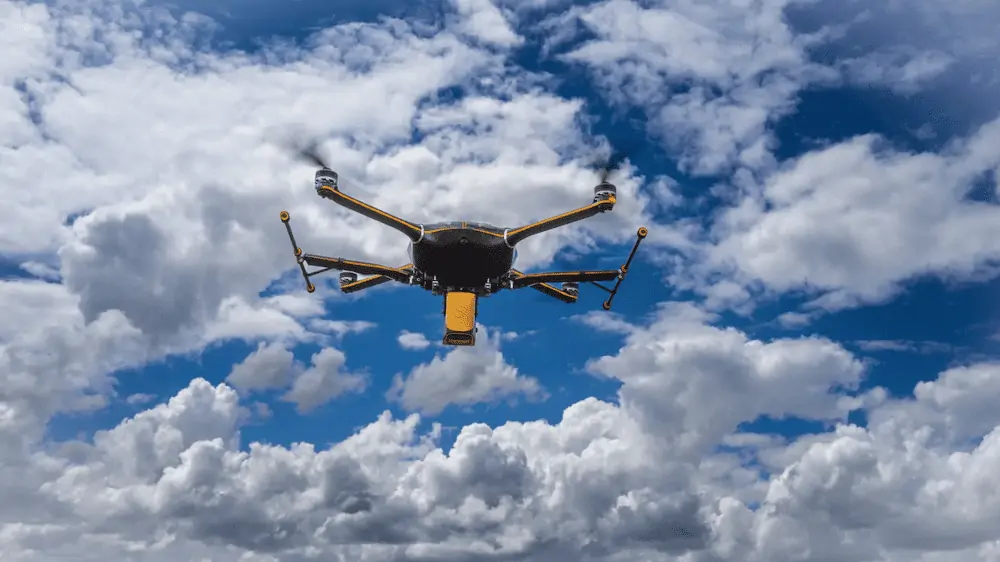 Cover more ground
The qD is available with different drive train options and it can also be flown with one or two batteries. The result is a flight time of over 55 minutes, with enough still in the tank to return and land safely. When equipped with a 1.5kg payload, the aircraft still has a flight time of over 45 minutes. If a mission covers an even larger area, the aircraft can be landed and the batteries 'hotswapped' to allow mission continuity.
All Clogworks' Dark Matter platforms now come single band RTK ready, meaning surveys can be completed with extremely high accuracy.
GCS flexibility
Dark Matter aircraft are now Ardupilot-based, harnessing the potential of an open source platform being developed by a global community. With this comes maximum flexibility for pilots, as some of the most popular GCS platforms are now supported by Clogworks aircraft. The company's two most popular controller options are also android based, meaning the GCS application (if available) can be downloaded and installed.
Safety as a top priority
The lenses for the navigational lighting of the qD have been redeveloped to make the aircraft more conspicuous by dispersing the light.
All qD aircraft now also come with dual GPS modules as standard, ensuring the aircraft knows exactly where it is at all times. It has also been programmed to select the other GPS module in the event that one starts providing erroneous data.
The autopilot module also has three temperature controlled Inertial Measurement Units (IMUs), two of which are mechanically vibration dampened to reduce the effect of frame vibration to state estimation. There are also two onboard barometers.
ADS-B options are now available for qD aircraft. This, along with the improved lighting, allows the aircraft to be as conspicuous and visible as possible to both local aircraft and ATC.