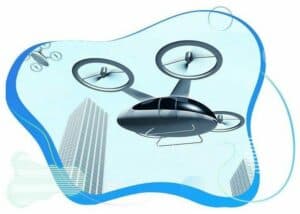 Developer of end-to-end Enterprise Resource Planning (ERP) software for Unmanned Aerial Systems (UAS) Ramco provides technology that helps with the maintenance and sustainment of UAS and other defense assets.
The company's end-to-end artificial intelligence and machine learning-powered software can be used for both military and civilian drone enterprises and operators, providing essential tools to manage all aspects of the UAS lifecycle.
Visibility
Ramco can can provide real-time visibility to all assets – whether they are fully-mission ready, partial mission-ready and non-mission ready.
Providing an all-in-one solution, the connected software system provides more accurate data, significantly reduces operational costs, speeds up decision-making and allows faster response times. Real-time dashboards provide up-to-the-minute information on the readiness of the drone fleet, enabling rapid and worry-free deployment.
Integration
In some defense IT setups there will be multiple sub-systems which might be supplied by multiple vendors. Ramco believes the real value for money is achieved when all these systems talk to each other and provide a single source of truth across the board.
With its native API framework, Ramco provides integration to any other systems out there and helps in streamlining overall data flow.
Agility and response
Ramco's dashboards and Hubs enable all users to run reports, perform transactions such as approvals and assignments, and view the status of all assets under their purview. These abilities aim to enhance the overall response to mission critical events.
Enterprise Resource Planning (ERP)
Ramco's end to end defense ERP is also fully compliant with all regulations such as DCMA, DCAA, ITAR and export compliance.