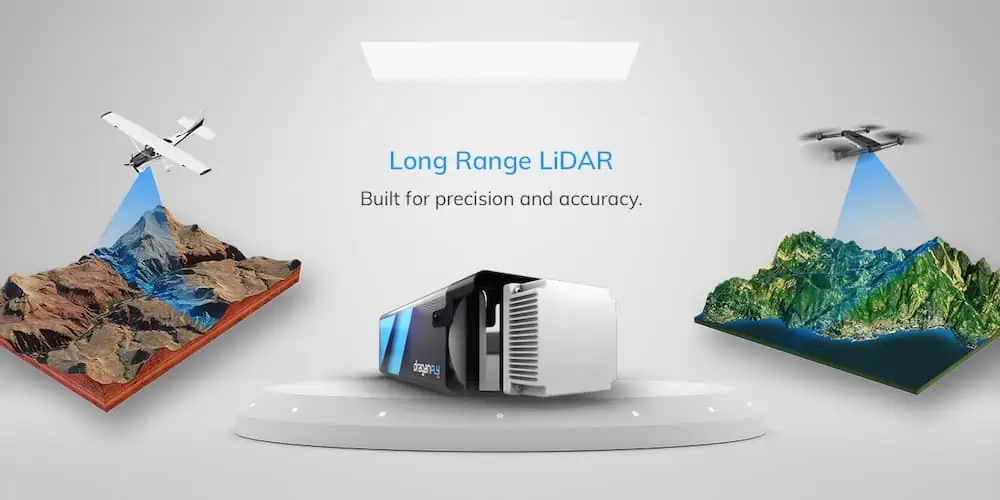 Draganfly Inc. has launched its new North American-made Long Range Light Detection and Ranging (LiDAR) system designed to improve conventional photogrammetry methods, providing accurate distance measurements and enhanced resolution.
With a scanning range of 750 meters, the new LiDAR system is able to produce 0.5-centimeter point cloud precision with two-centimeter global accuracy, which ensures high-resolution data at two million points per second.
The Long-Range LiDAR system can be mounted on Unmanned Aerial Vehicles (UAVs), airplanes, and helicopters for applications requiring precision imagery. It can be also be used as a mobile scanning solution when mounted on a manned/unmanned vehicle, or backpack.
The cutting-edge sensor technology can be used for multiple applications, including mapping and surveying forests, cities, real estate, energy and telecommunications infrastructure, and more.
"For years, Draganfly has developed versatile, cutting-edge sensor technology that ensures precision and accuracy," said Cameron Chell, President and CEO of Draganfly. "Whether it is utilized by air or on the ground, our Long Range LiDAR system is able to safely and effectively provide industry leaders with the mapping data they require."
Draganfly's Long-Range LiDAR system enables companies to build highly accurate 3D models of any environment for mobile mapping, delivery, and surveying, as well as real-time assessment and monitoring applications quickly and with fewer expenses.