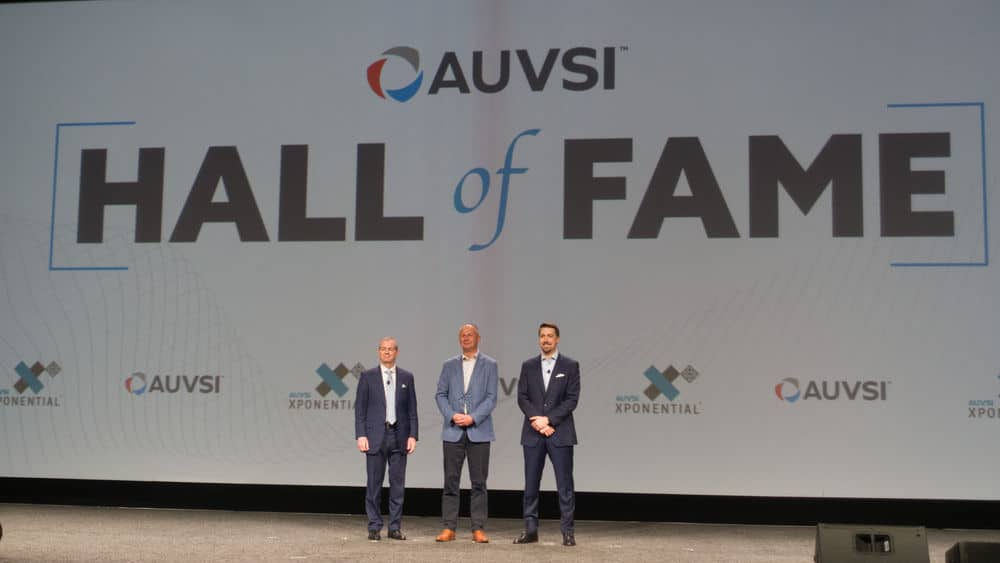 Inmarsat has been named recipient of the prestigious 'Technology Hall of Fame' trophy at the Association for Unmanned Vehicle Systems International (AUVSI) XCELLENCE Awards 2022.
The special honor was announced last week at the AUVSI Xponential conference in Orlando, Florida and recognizes Inmarsat's global satellite network, ELERA, for enabling next-generation technologies that will serve as a catalyst for rapid growth in the commercial Uncrewed Aerial Vehicle (UAV) industry.
The judging panel, which consisted of industry experts, analysts and journalists, applauded the impact of Inmarsat's L-band network over the past decade, including its global coverage, full redundancy and cybersecurity.
The network's latest evolution, ELERA, was also hailed for powering Inmarsat's new commercial UAV connectivity offering, Velaris, which has unlocked a range of innovative commercial use cases and applications for Beyond Visual Line of Sight (BVLOS) operations.
These capabilities are essential for the integration of uncrewed vehicles into commercial airspace and include fast and precise positioning data for Air Navigation Service Providers (ANSPs) and reliable uptime links for applications such as high-definition video in all altitudes and weather conditions.
The award also acknowledges Inmarsat's continued investment in miniaturizing UAV technology, with the introduction of hybrid satcom and LTE terminals with partners, weighing just 300g (<1 lb).
"Inmarsat's global L-band satellite network has been the backbone of aviation safety communications for three decades, offering more than 99.9% worldwide availability and enabling us to process 50 million aircraft position reports annually, including uncrewed aviation. We're honored that AUVSI has recognized this successful track record, in addition to the important role that ELERA is playing in driving future innovations in autonomous technology. This is testament to the teams at Inmarsat and our partners, who are dedicated to transforming the worlds of crewed and uncrewed commercial aviation," said Anthony Spouncer, Inmarsat's Senior Director of UAVs and Unmanned Traffic Management.
"As the market for uncrewed commercial aviation grows, it's imperative that satellite communication is affordable, small enough to fit on a range of UAVs, and able to solve airspace integration needs. ELERA's enhanced capabilities are paving the way for our Velaris solution to support the growth and development of the commercial UAV sector, and will continue to lead the way for further industry innovations."
As the latest evolution of Inmarsat's market-leading L-band network, ELERA has been designed and developed to enable the communications of the future, from autonomous transport and UAVs, to Internet of Things (IoT), ocean monitoring and green energy. ELERA capabilities are being further enhanced with the addition of two Inmarsat-6 satellites, the most sophisticated commercial communications satellites ever built, both of which are scheduled to enter service next year.