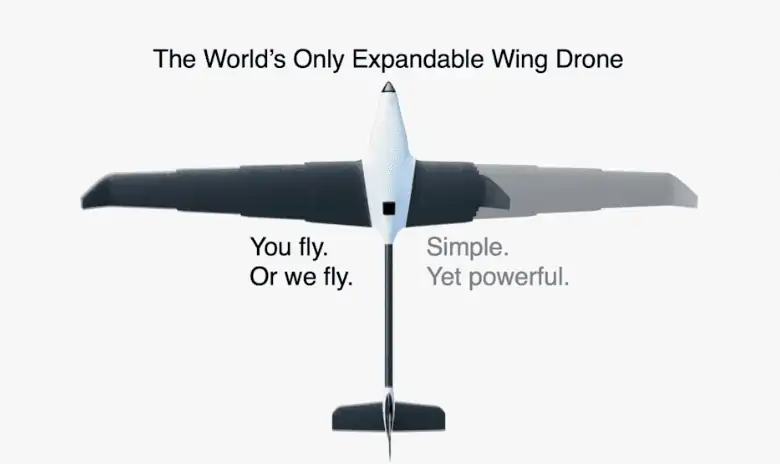 WingXpand has debuted what the company claims is the world's first 7-foot expandable fixed-wing UAS, that fits in a backpack at AUVSI XPONENTIAL 2022.
WingXpand™ UAS expands in less than 2 minutes and the full system weighs under 10 lbs. It flies 5x longer and carries 10x more payload, including customizable cameras, sensors, and real-time pattern analysis software.
WingXpand's U.S. made and patented design takes the small size and simplicity of a quadcopter and combines it with the horsepower of an airplane. This makes WingXpand the most simple and powerful drone solution of its size, unlocking the future of professional drone operations. It maximizes capability, efficiency, and safety for public safety officials, the military, farmers, and surveyors.
Given its compact size, more than 10x WingXpand™UAS can fit in a public safety vehicle, 30x WingXpand™ can fit in a pickup, and more than 1,500x WingXpand™ can fit in a 40-foot shipping container.
The WingXpand team works with clients to right-size the best configuration and simplify drone operations by providing end-to-end services, including: pilot services, training, data analysis, and sustainment.