Inmarsat, a leading provider of global mobile satellite communications for UAVs (unmanned aerial vehicles) and other unmanned systems, has partnered with Unmanned Systems Technology ("UST") to demonstrate their expertise in this field. The 'Platinum' profile highlights how the company's solutions provide assured and reliable connectivity for BVLOS (beyond visual line of sight) drone operations.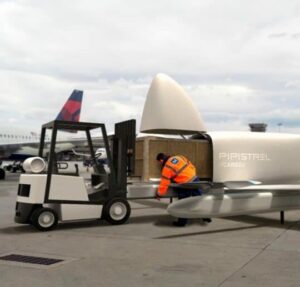 Inmarsat's newest innovation, Inmarsat Velaris, delivers ubiquitous connectivity and safety services for uncrewed aviation. Velaris is built on the ultra-reliable ELERA L-band satellite network and Inmarsat's experience as a global leader in air traffic communications, and will allow unmanned aircraft to integrate with commercial airspace safely and seamlessly.
Built by Inmarsat's ATM & UTM experts, Velaris is a highly secure BVLOS safety service data link that works wherever UAVs need to operate, for the safe integration of uncrewed aviation into commercial airspace. It provides the ability to operate at scale, allowing one controller to operate multiple UAVs from a central location.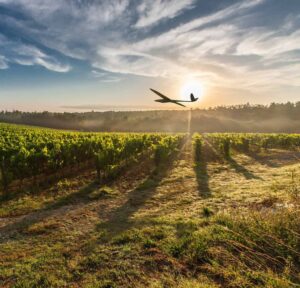 Inmarsat also provides a suite of on-demand connectivity solutions, specifically designed to enhance inspection, autonomous cargo & AAM operations in a single connection, through its Velaris Partner Ecosystem. These include identification, video surveillance, health metrics, voice and more.
Services can be scaled up and down as and when required to optimise operational efficiencies. Velaris delivers reliability in all-weather conditions, alongside C2, UTM, HD video, end-to end encryption, and terminals suitable for the vast majority of UAVs used for commercial projects, all in a single connection.
Inmarsat also provides a range of UAV SATCOM terminals, including: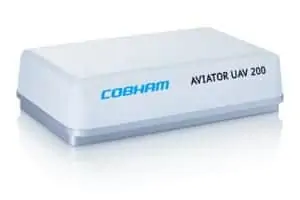 Cobham AVIATOR UAV 200 – a full-coverage Inmarsat SwiftBroadband solution that provides an all-in-one satellite communication and control package. It has been size, weight and power-optimized for small tactical UAVs and drones, weighing in at just 1.45kg in a compact 24 x 16 x 6cm form factor.
Honeywell Small UAV Satcom – the world's lightest and most compact satellite communication system currently available, delivering high-speed broadband capabilities for UAV missions anywhere in the world.
Nextgen Terminal – in test and commercially available in 2023, a new range of terminals based on Inmarsat's ELERA core module (which provides a full satcom system, LTE, GPS and a System on Module for embedded applications all on a single PCB) will dramatically reduce the size of terminals.
To find out more about Inmarsat and their SATCOM solutions for UAVs, please visit their profile page: https://www.unmannedsystemstechnology.com/company/inmarsat/