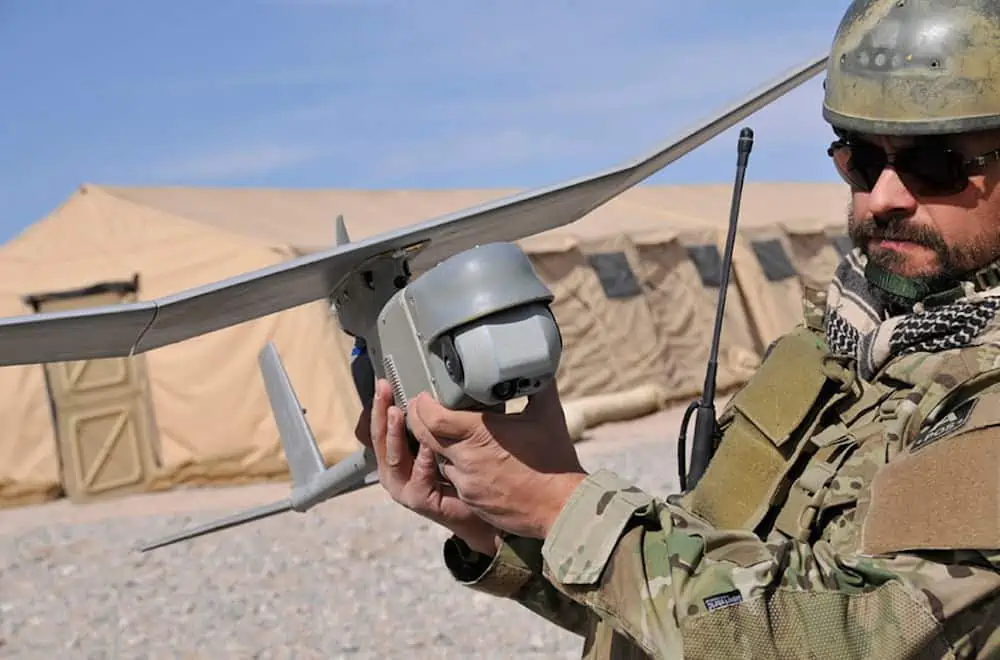 Tomahawk Robotics has integrated the AeroVironment RQ-11 Raven Unmanned Aerial System (UAS) into the Kinesis Ecosystem with AeroVironment's Crysalis on Tomahawk Robotics' KxM edge processor.
The integration will enable operators to leverage the advantages of AeroVironment's RQ-11 Raven while simultaneously controlling other robots through a single application on a single pane of glass.
Crysalis is a next-generation integrated hardware and software-based ground control system that enables third-party command and control of compatible AeroVironment UAS and their payloads, providing additional capability to the warfighter.
The collaboration between AeroVironment and Tomahawk Robotics extends the variety of robotic platforms that Marines are able to control via the Radio Agile Integrated Device (RAID) Program. The RAID Program enables control of tactical unmanned systems fielded at the battalion and below level through a single pane of glass enabling safe, efficient and simplified unmanned systems control for the Marine in harm's way. This work also allows the Marines to execute more sophisticated collaborative robotic operations and aligns with the Commandant's Force Design 2030 goals.
Tomahawk Robotics will now integrate AeroVironment's RQ-20 Puma into Kinesis via Crysalis.
Find suppliers & developers of Command & Control Systems for UAS >>