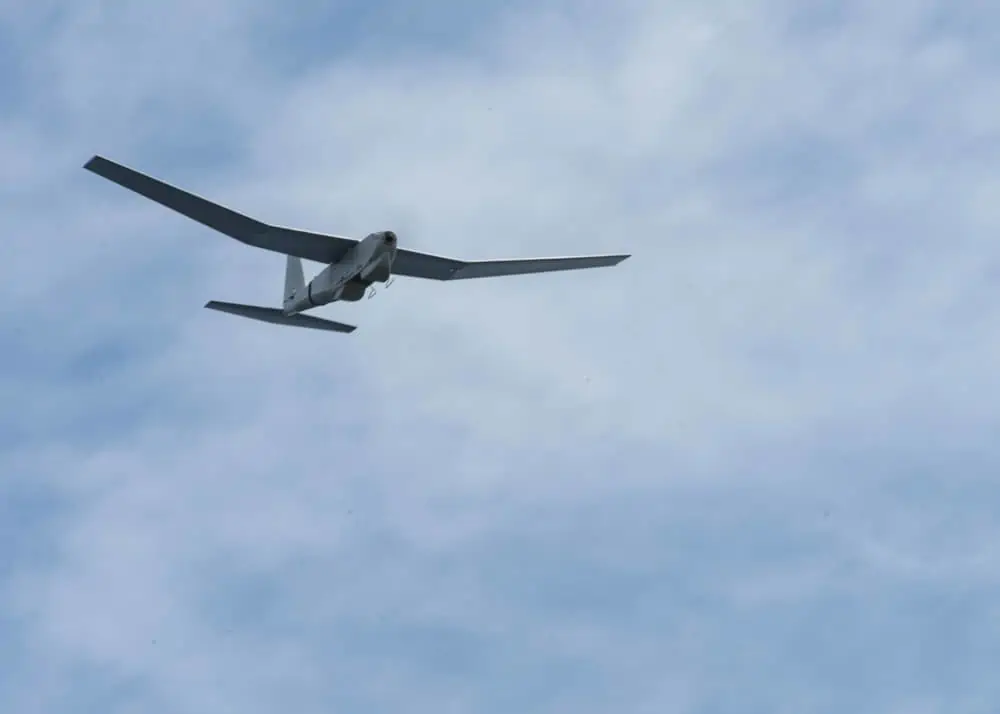 AeroVironment, Inc. has received a $8.5 firm-fixed-price U.S. Department of Defense Foreign Military Sales (FMS) contract award to provide Puma 3 AE small Unmanned Aerial Systems (UAS), initial spares packages, training and support to an allied nation.
AeroVironment's Puma 3 AE delivers mission critical Intelligence, Surveillance and Reconnaissance (ISR) in all environments. Puma 3 AE has a wingspan of 9.2 feet (2.8 meters), weighs 15 pounds (6.8 kilograms) and can operate for up to 37.2 miles (60 kilometers) with AeroVironment's Long-Range Tracking Antenna (LRTA).
Multi-mission capable, operators can swap between Mantis i45 and the enhanced night variant Mantis i45 N for day, night and low-light operations. Puma 3 AE is launchable by hand, bungee, rail, or vehicle, and recoverable by deep-stall landing, providing class-leading capabilities in challenging environments around the world.
"Combat-proven, versatile and reliable, Puma 3 AE provides persistent situational awareness, critical force protection and force multiplication capabilities to small tactical units conducting operations in salt water, fresh water or on land," said Trace Stevenson, AeroVironment vice president and product line general manager for small UAS.
Delivery is anticipated by November 2022.