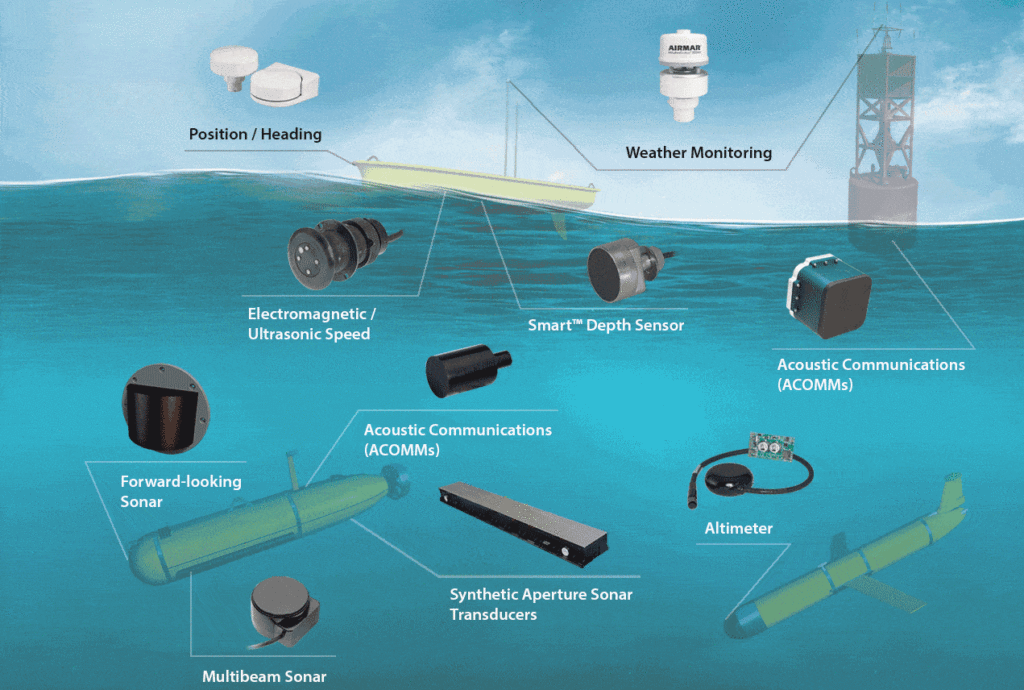 Airmar Technology Corporation is celebrating its 40th anniversary as a designer, developer and manufacturer of state-of-the-art ultrasonic transducers and sensor technology. Founded in 1982 by Stephen Boucher, the company has grown from a niche transducer business to a leading developer of ultrasonic sensor technology, employing over 400 people worldwide.
The company provides a wide range of single-beam, multi-beam and side scan ultrasonic marine transducers that provide superior surveying capabilities at great depths, and are ideal for unmanned surface vehicles (USVs) and unmanned underwater vehicles/autonomous underwater vehicles (UUVs/AUVs). Airmar has also developed a range of rugged weather stations suitable for challenging outdoor applications such as UAV ground stations and offshore USVs.
Airmar also recently introduced the SmartBoat system, a sensor management solution for both USVs and manned vessels that works with all major marine sensor protocols and network types. The NMEA 2000-certified system offers a highly configurable sensor interface and can be accessed via a browser-based tool enabled in each module and accessible directly from any laptop, tablet, mobile device, or via Airmar's CAST app.
Stephen Boucher, company founder and President, commented: "Airmar has achieved this remarkable milestone through the talent and dedication of our valued team members, and consistently driving product innovation and performance improvement. What began in 1982 as a start-up producing the first transom mount transducer has grown to become a respected global corporation that's been dedicated to the creation of cutting-edge ultrasonic technology for 40 years."
"Airmar holds dozens of patents for breakthrough technologies that have enabled our customers to ultimately become pioneers themselves, with many making a significant impact on their own industries. Airmar is committed to developing new technologies and best-in-class products to meet the growing demands of businesses in a variety of different markets, and we will continue to do so with the excellence we are known for."