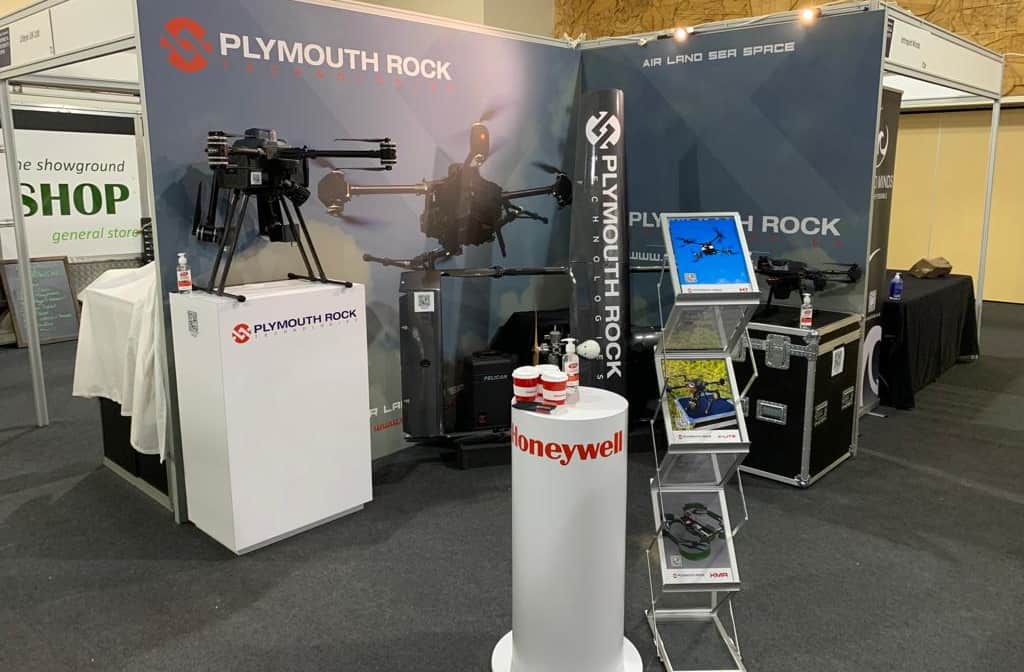 Plymouth Rock Technologies (PRT) has entered into a partnership with Honeywell Aerospace to advance satellite communications (SATCOM) for the control of UAS (unmanned aerial systems) avionics and sensor modules for extended Beyond Visual Line of Sight (BVLOS) missions.
The agreement between the two companies will involve the use of PRT's UAS technologies equipped with Honeywell's Aerospace Satellite technologies. The collaboration aims to market and prove out the Honeywell low-latency SATCOM system for control and safety failover scenarios where standard radio and cellular connections to a UAS are no longer viable, such as needing to adjust flight plans in order to extend missions or perform tasks out of conventional communications range at BVLOS distances from a command-and-control location.
PRT and Honeywell will also jointly promote Honeywell's UAS technologies of Honeywell at several trade shows in the near future, starting with the Three Counties Defence and Security Expo (3CDSE) show in Malvern, UK.
Carl Cagliarini, Chief Strategy Officer at PRT, commented: "PRT is pleased to enter into this alliance with Honeywell Aerospace. Advancing the communication capabilities for unmanned flight is imperative for the overall unmanned traffic management ecosystem. We are both honored and relish the opportunity to work with one of the biggest names in Aerospace on advancing and promoting an essential capability that will hold great significance, both now and in the future."