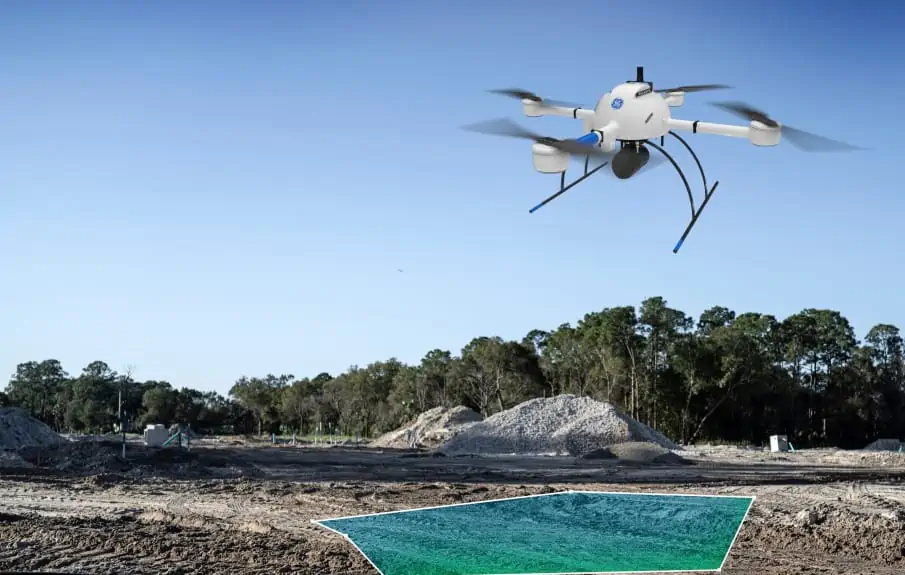 Microdrones has announced a special webinar presentation on its new mdLIDAR1000LR, a drone-based LiDAR system developed in conjunction with GE that is designed to enable professionals to collect data from a longer range and cover more area per flight, as well as to create and maintain digital twins of assets and project sites.
Click here to register for the webinar
Drone LiDAR is favoured by specialists across many professions for its efficiency of data collection and generation of geospatial deliverables. The webinar will explain how data produced by the new mdLiDAR1000LR can be captured from a greater distance to make quick work of large projects.
The presentation also explains new pricing options added to Microdrones as a Service (mdaaS), which allows professionals to decide whether they want to rent or buy drone surveying equipment, with convenient software packages and options for data processing. The new choices includes the ability to subscribe for data processing and analytics monthly through the "Explorer" package, with the ability to pay per project or for unlimited use. New basic and pro user levels have also been added for LiDAR data processing, providing another layer of flexibility. Photogrammetry users can also benefit from an Explorer Basic Mapper plan to help manage their data processing needs.
The presentation will be conducted by Robert Chrismon, Microdrones Marketing Manager. Robert is a Professional Land Surveyor who brings extensive field experience using drones for surveying work, having previously been a customer of Microdrones.
"With the release of the mdLiDAR1000HR earlier this year, the announcement of the GE industrial drone line and the mdLiDAR1000LR, it's been an exciting 2021," Chrismon said. "One of the things that really jumped out at me with the mdLiDAR1000LR is the altitudes we are able to fly at and the coverage that we have with the field of view of 90 degrees for LIDAR collection, we're going to be able to cover a lot of ground."
Frank Darmayan, the Chief Operations Officer for Microdrones, said: "The mdLiDAR1000LR increases the distance from which details can be captured. It can capture powerline details at 75m for distribution and 90m for transmission, effectively doubling the range of our mdLiDAR1000HR system. Flying at 70m from the powerlines, at 8m/s allows for efficient location of the powerlines with roughly 10 points per linear meter and capturing great detail of the towers."
Chuck Dorgan, US Director of Sales at Microdrones, said: "There's something for everyone. We've seen that progression with some customers that start out at pay-per-project and then switch over to unlimited. Our team can show you how to estimate jobs and you can get a feel for how many tokens it would take you to process some of your average work, and then get an idea of whether to pay per project or if you want to use a monthly plan. We provide as much as we can to help."