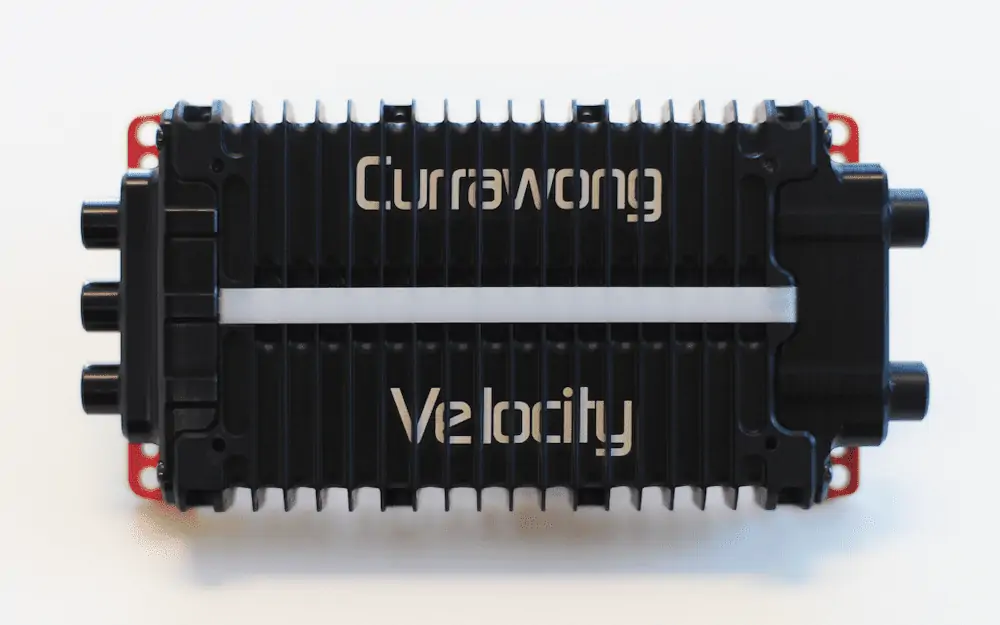 Currawong Engineering continues to service the demanding market of commercial Unmanned Aerial Vehicles (UAVs) with the release of the Velocity HS ESC, the third instalment in Currawong's Velocity ESC range. 
Weighing just 250g, the HS is significantly smaller than previous models whilst still maintaining the necessary power required to service a range of commercial applications. With 60V (14S) and 150A / 300A sustained and peak current, the unit is small but powerful enough to give the lift required for launch.
With reduced weight and height, the HS ESC brings the same level of confidence to smaller more lightweight UAV platforms as the other models from the Velocity range. The Velocity HS maintains the high standard set by the HT and HC models, with class-leading power density and field-proven reliability. The Velocity HS has the same set of comprehensive protection features, telemetry and health monitoring as the larger models.
All of the ESC unit power stacks are assembled in-house at Currawong's dedicated electronics assembly facility in Australia by IPC trained technicians. Multiple acceptance tests such as AOI and high current commissioning ensure robust, high-quality products that customers can rely on.
The release of the HS also coincides with a major firmware update for the entire range of Velocity H series ESCs, which provides a marked improvement in thermal performance. By improving MOSFET gate drive switching, and reducing effective gate dead-time, the ESC runs much cooler while delivering more power to the motor.
Currawong's Velocity H series ESCs have set the standard for aerospace grade motor controllers, with over 1,000 units fielded across multiple tier-1 heavy-lift platforms. The new Velocity HS has passed an exhaustive suite of validation tests prior to release.