Milpower Source have introduced a new VPX form factor product family for the unmanned systems market. The new MILTECH 320G3UVPX is a managed Ethernet switch up to 32 ports of 1OG-KR.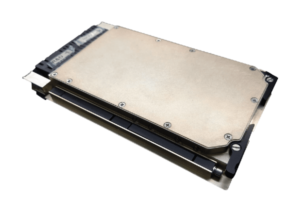 The 3U VPX form factor and physical interfaces align with the Sensor Open Standards Architecture (SOSA) and the incorporated IPMI management complies with VITA 46.11 Tier II Standards. Aligned with the two SOSA slot configuration, the switch supports 24 x 10GKR + 2 x 40GKR or 6 x 40GKR + 8 x 10GKR, which is software defined. 
It is a cost effective, flexible solution for both Control and Data VPX planes that can be easily integrated to manage networking of system-level solutions that already incorporate the new VITA 46.11 standard. 
"With the launch of our networking solutions in January of this year, we knew that delivering a SOSA-aligned Ethernet switching solution needed to happen as soon as possible," said Brian Paul, General Manager of Milpower Source. "Tightly integrated VPX platforms are the perfect fit for the SWaP-C requirements of today's unmanned systems." 
The MILTECH 320G3UVPX supports key security features such as advanced secure boot via dedicated FPGA, BIT functionality, zeroization and data declassification. Full Layer 3 management features include virtual routing (VRRP), dynamic routing (OSPF V3), multicasting (PIM), dynamic routing via RIP V1/V2, ECMP and QoS/traffic prioritization.
Find VPX Embedded Computing Solutions for Drones & Unmanned Systems >>