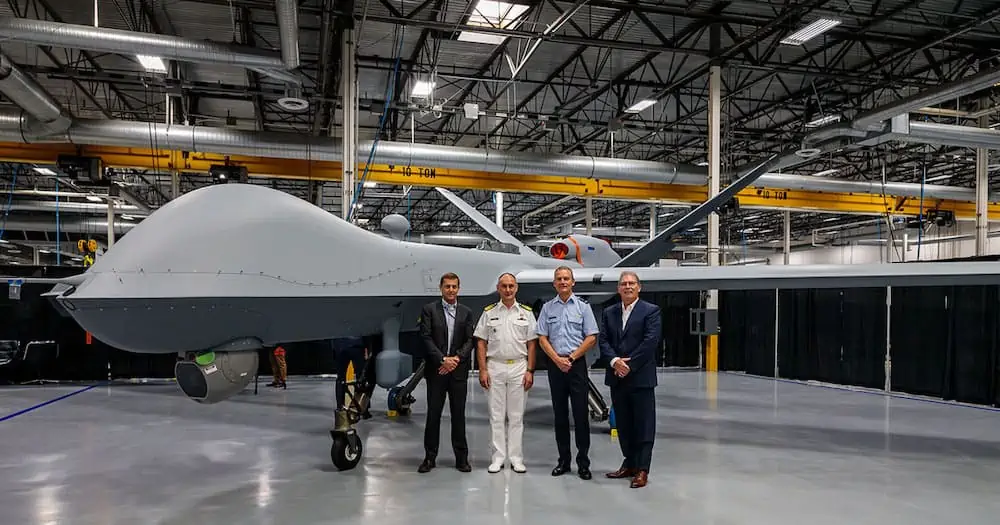 Equipped with a fault-tolerant flight control system and triple redundant avionics system architecture, MQ-9A Block 5 is engineered to meet and exceed manned aircraft reliability standards.
Four MQ-9A Block 5 Remotely Piloted Aircraft and four mobile Ground Control Stations will be delivered to the Netherlands, along with associated support equipment.
GA-ASI and RNLAF commemorated the completion of the first RPA with a special roll-out ceremony at GA-ASI's corporate headquarters in Poway, Calif., and the event was simulcast to the Netherlands.
The aircraft will begin its acceptance testing later this year and the aircraft will be delivered to the Netherlands before the end of 2021.
"We are proud to begin this new relationship with the Royal Netherlands Air Force," said Linden Blue, GA-ASI CEO. "With millions of hours of proven performance under its wings, the MQ-9 is ideally suited to support their nation's ISR needs. The Netherlands now joins the United Kingdom, Italy, France and Spain as NATO countries operating our advanced RPAs, with Belgium coming online in the next few years."