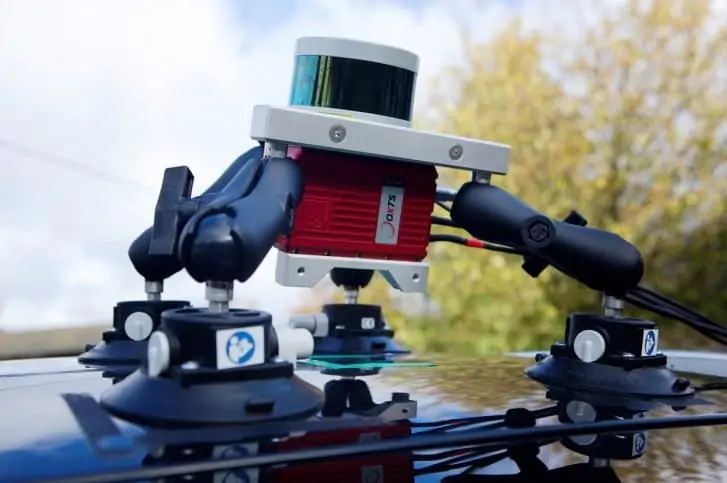 OxTS has released an article explaining how to use data to confirm the relative displacement and orientation between a LiDAR scanner and the INS (inertial navigation system), which are crucial for accurate georeferencing when producing a pointcloud. This quick and efficient data-driven method will provide the level of accuracy required for many mobile and UAV (unmanned aerial vehicle) mapping applications.
Read the full article on OxTS' website
The article covers:
How position error is affected by even small orientation errors
How the relationship between the LiDAR and INS introduces an additional orientational uncertainty
Using reflective targets to calibrate the rotation of the LiDAR with respect to the INS
How OxTS Georeferencer software uses georeferenced data to calculate the rotation
In order to achieve a high-accuracy georeferenced pointcloud, the rotation between the LiDAR and the INS must be known to points of a degree. The most effective and efficient way to calibrate the hardware setup is to use the georeferenced LiDAR data itself in a data-driven method. To find out more, read the full article on OxTS' website.