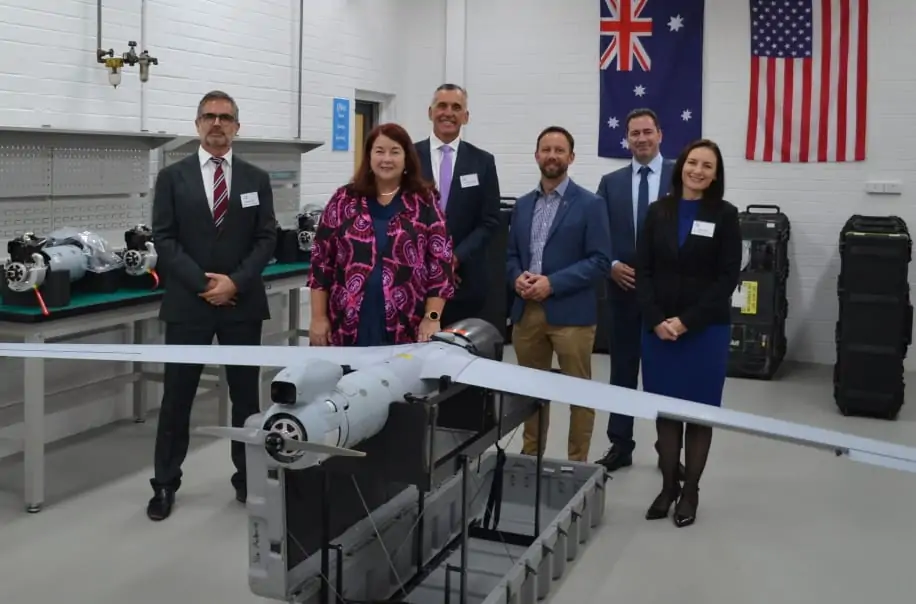 Orbital Corporation has hosted Australia's Minister for Defence Industry, the Hon Melissa Price MP, and Mr Vince Connelly MP, Federal Member for Stirling, Western Australia, at its Balcatta headquarters. During the tour, the company showcased its growing capability and production capacity for the manufacture of integrated engine systems for military UAVs (unmanned aerial vehicles).
The visit follows Orbital UAV's inclusion in this year's Australian Defence Sales Catalogue, a key tool to support and showcase the products and services of leading Australian companies to foreign governments and defence primes. The latest Catalogue demonstrates the growth and breadth of Australia's defence industry, with 214 businesses featured, a 25 per cent increase from the previous edition.
During the visit, near-term tactical UAV programs currently underway within the Australian Defence Force (ADF) were discussed. The Army's Land129 Phase 3 program and the Navy's Sea129 Phase 5 program are two of the most prominent and strategically important within the Government's $270 billion investment in defence capability over the next decade.
Orbital UAV was recently named as the recipient of an Australian Government Defence Global Competitiveness Grant to develop an accelerated test screening system for its patented FlexECU technology. This system will improve quality control and productivity, helping Orbital UAV meet the demand from its growing global customer base, which now includes Textron subsidiary Lycoming, Boeing subsidiary Insitu Inc., Northrop Grumman and one of Singapore's largest defence companies.
Todd Alder, CEO and Managing Director of Orbital UAV, commented: "Orbital UAV is delighted to be working with two of the leading contenders for both these ADF programs – Insitu Pacific and Textron Systems. We have already established ourselves as a world leader in the design and manufacture of integrated engine systems for UAVs. With our unique sovereign industrial capability, our objective is to ensure that any fleet of tactical UAVs purchased by the ADF is powered by our Australian designed and built engines."
"It was a privilege to welcome Minister Price and Mr Connelly to our growing manufacturing facility in Perth and provide them with an update on our production progress and future prospects. As an established defence industry supplier within the global UAV market, Orbital UAV continues to develop its capability and capacity to capture further international and national opportunities. With the combination of our superior, heavy fuel technology and the growing requirements for reliable heavy fuel engines within the UAV defence market, Orbital UAV continues to cement its position as the world leader in our industry."