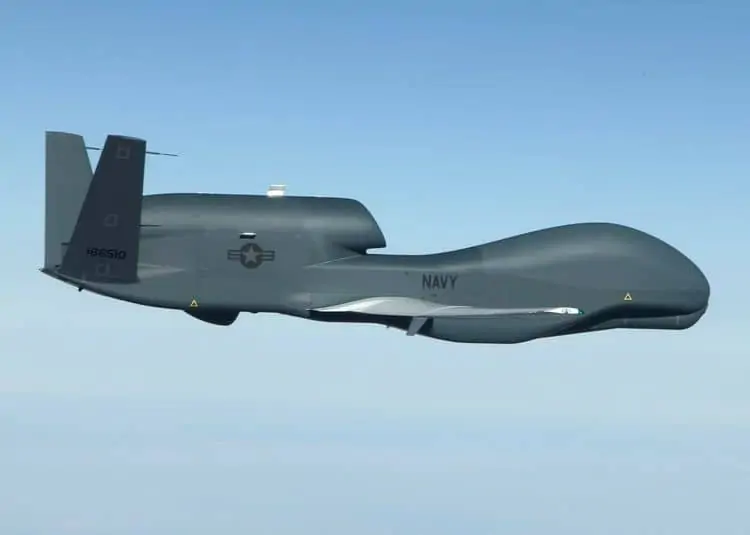 Northrop Grumman's autonomous high-altitude, long-endurance (HALE) Broad Area Maritime Surveillance-Demonstrator (BAMS-D) UAV has surpassed 40,000 flight hours. The milestone was reached during a routine mission in the U.S. Central Command (USCENTCOM) area of operations.
BAMS-D entered operational service for the U.S. Navy in 2009. Originally intended to be a six-month demonstration deployment, the UAV has supported U.S. Navy intelligence, surveillance and reconnaissance (ISR) missions in USCENTCOM for more than 12 years.
The replacement system for BAMS-D, the MQ-4C Triton, has completed the first year of an early operating capability deployment in the U.S. Indo-Pacific area of responsibility. The Triton system is currently progressing toward a multi-intelligence configuration and will ultimately support five operational orbits for the Navy with 68 operational aircraft. Australia is set to receive their first Triton in 2023 as part of a cooperative development program that will enable intelligence sharing between the U.S. and Australia.
Doug Shaffer, vice president and program manager of the Triton programs at Northrop Grumman, commented: "This milestone in the BAMS-D program demonstrates Northrop Grumman's commitment to delivering critical capabilities to our customers that provide an advantage to U.S. and coalition partners in theatre. BAMS-D providing operational support well beyond its intended demonstration period highlights the unrivalled strategic value of autonomous maritime HALE while the Navy integrates the MQ-4C Triton into its vital maritime patrol mission."
"BAMS-D sustainment is truly a Northrop Grumman cross-enterprise effort, and is a testament to our unwavering commitment to mission readiness."
Capt. James P. Johnston, Commander of Task Force 57, said: "This is a significant milestone for any aircraft, but especially remarkable for an originally planned 6-month demonstration system. The persistence and dependability of the BAMS-D system and the resilience of the personnel who operate the platform here in 5th Fleet, are essential in sustaining maritime security and freedom of navigation throughout the region."