The drone surveyors of tomorrow are students today – and there's a lot to learn from the Remotely Piloted Aircraft Systems Program at Mohawk Valley Community College featuring drone surveying equipment from Microdrones.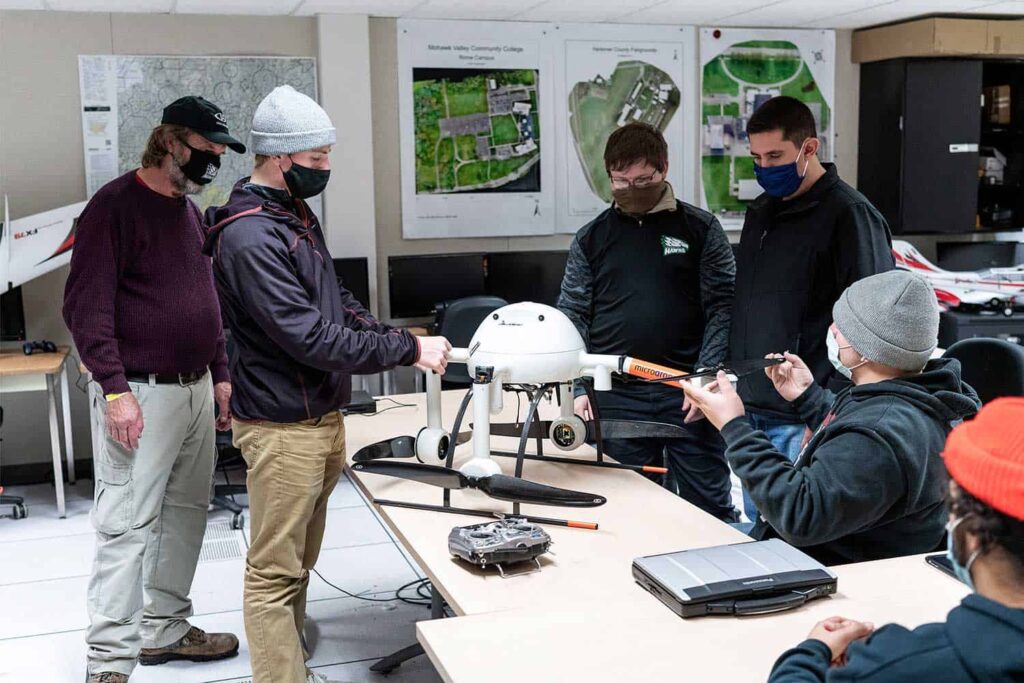 The Mircrodrones webinar series Down to Earth, is heading into one of its most challenging environments yet- the classroom following MVCC Professor Bill Judycki as he teaches his students both in the classroom and out in the field. Students gain incredible hands-on experience flying drone surveying equipment, learning about the mechanics, workflow, and software capabilities.
Student knowledge is then put to the test as they use the mdMapper1000DG from Microdrones to provide a local golf country club with an updated course map of the 200 acre project, while dealing with winter weather and new technologies in these educational episodes of Down to Earth.
Professor Bill Judycki, is an electrical engineer and a licensed pilot, who helped develop the RPAS Program at MVCC and incorporate drone surveying equipment from Microdrones. He takes his students from the classroom to a real-world drone mapping project. During the webinar series focused on higher education Professor Judycki reviews his curriculum, discusses the partnership with Microdrones and examines the mission planning, data capture and analysis of the final deliverables from his students.
"Field work is extremely important," Judycki said, "and using the drone surveying equipment from Microdrones is an exceptional resource for my students. I have one platform that can perform multiple applications, and with the modular approach I can snap out one payload, snap in another and we're off to another application. That's the best part about it. We can shoot high-resolutions maps with the photogrammetric payload or switch to LiDAR to create a 3-D point cloud. The learning curve is very short with this equipment."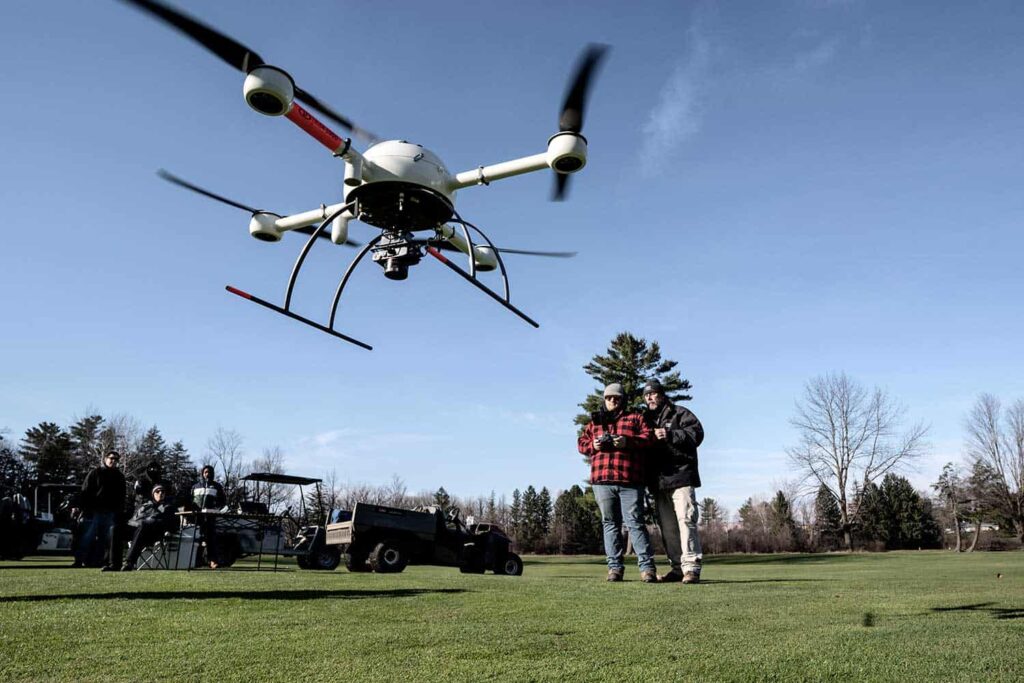 "I wish I had a Professor like Bill Judycki when I went to school," said Microdrones Marketing Director Bret Burghdurf. "In addition to his experience and knowledge of remotely piloted aircraft systems, he finds a unique way to connect with his students; and it's not just because they're getting to use drones and new technology. Bill has developed a comprehensive program that looks at all aspects of RPAS, from design, to testing, flying and the many applications available- these students are getting fully prepared to start in the real world. I'm excited to share how drone surveying equipment from Microdrones is a part of this curriculum and to showcase the RPAS program from MVCC in our next Down to Earth."
The next 3 new episodes of the Down to Earth series are set to premiere Wednesday, April 28, 2021.
Register to watch at either 9am ET or 6pm ET