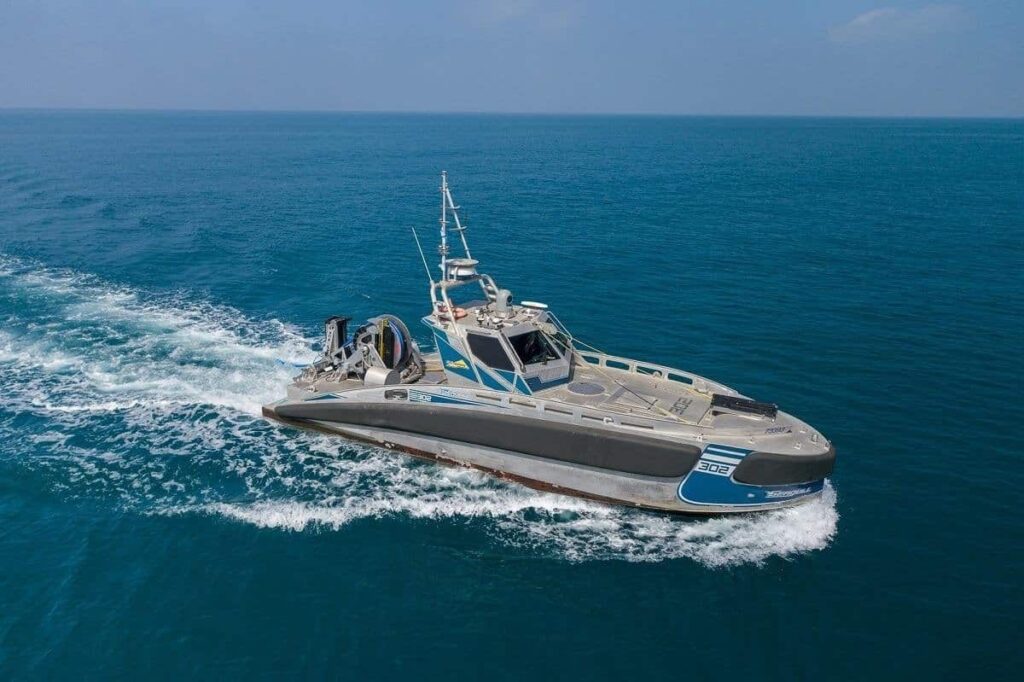 Elbit Systems has integrated new technologies into its Seagull unmanned surface vessel (USV) that will further enhance the platform's capability to operate autonomously in crowded maritime environments, as well as to overcome communication challenges.
The vessel's sense-and-avoid capabilities have been boosted by the addition of a 360-degree panoramic video system with automatic target recognition capability, as well as a patented automatic navigation system. These new additions allow the USV to operate safely and in compliance with the International Regulations for Preventing Collisions at Sea (COLREGs), including environments such as dense harbours and at sea with heavy traffic. The vessel can also autonomously complete missions even without communications with the control station.
Seagull is a multi-mission USV that features a modular mission payload suite supporting anti-submarine warfare, mine countermeasure missions, electronic warfare, maritime security, underwater surveys and other missions using the same vessel, mission control system and data links. It has been in service with the Israeli Navy since 2017 and is currently in the production and deployment phase internationally.