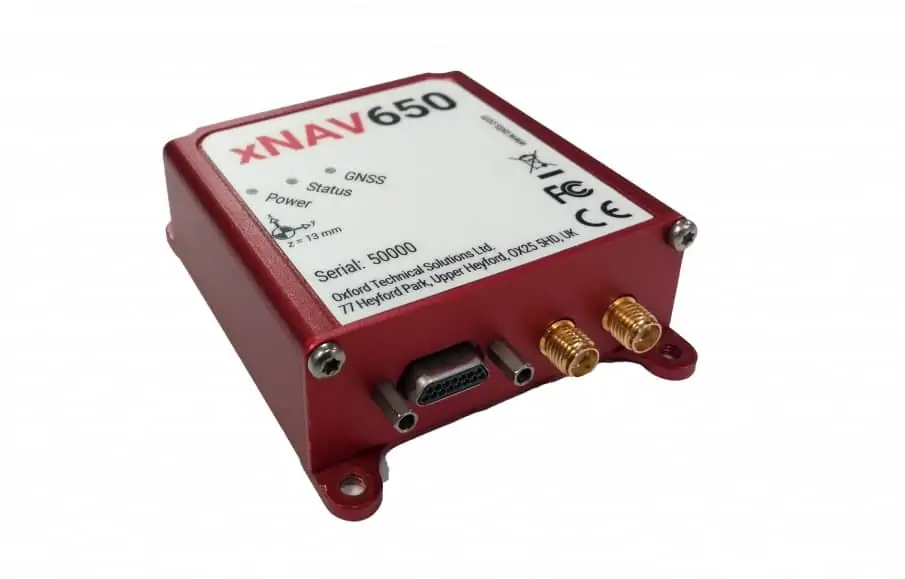 Oxford Technical Solutions (OxTS) has launched the latest in the company's line of inertial navigation systems (INS). The xNAV650 is OxTS' smallest, lightest and most affordable INS to date, combining state-of-the-art MEMS IMU (inertial measurement unit) technology with survey-grade GNSS receivers to provide reliability and precision for UAV (unmanned aerial vehicle) mapping and surveying.
The xNAV650 delivers absolute position, timing and inertial measurements (heading and pitch/roll) that can be combined with data from other devices such as LiDAR sensors and cameras to greatly enhance the results of the surveying process. Measuring 77 x 63 x 24 mm and weighing just 130 g, it is ideal for SWaP (size, weight and power)-constrained drone platforms.
OxTS' partner Dronezone has used the xNAV650 INS in conjunction with a Velodyne VLP-16 to conduct a scan of an aging bridge to look for structural and potential hazards from overgrown foliage. By fusing the timing, position and inertial data from the INS with the raw data of the Velodyne VLP-16 via OxTS' Georeferencer software, the surveyor was able to produce a highly accurate 3D pointcloud of the bridge.
This data fusion resulted in an excellent level of clarity that can be seen in the foliage, electricity lines and side of the bridge. The resultant pointcloud has enabled the engineers to easily and accurately pinpoint areas of the bridge that need closer attention.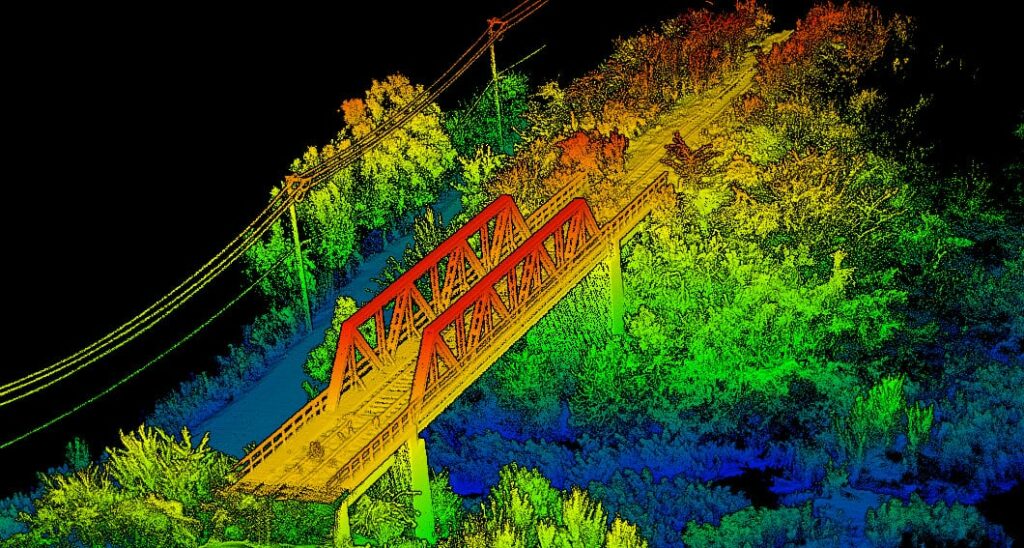 The data from OxTS INS can be fused with the data from almost any LiDAR sensor, and the OxTS Georeferencer software can be used to georeference pointclouds specifically from Velodyne, Hesai and Ouster sensors. OxTS is currently working to integrate new LiDAR sensors from an even wider range of manufacturers into OxTS Georeferencer, allowing users to build a full navigation solution where much of the integration work is already taken care of.
The xNAV650 is ideal for a wide range of UAV mapping and surveying applications, including:
Bridge surveys
Building surveys
Coastal monitoring
Forestry surveys
Map creation
Pipeline exploration
Rail surveys
Watch a video about the new xNAV650 INS below: